Mazda 2: Storage Compartments
WARNING
Keep storage boxes closed when driving: Driving with the storage boxes open is dangerous. To reduce the possibility of injury in an accident or a sudden stop, keep the storage boxes closed when driving.
Do not put articles in storage spaces with no lid: Putting articles in storage spaces with no lid is dangerous as they could be thrown around the cabin if the vehicle is suddenly accelerated and cause injury depending on how the article is stored.
CAUTION
Do not leave lighters or eyeglasses in the storage boxes while parked under the sun. A lighter could explode or the plastic material in eyeglasses could deform and crack from high temperature.
Overhead Console *
This console box is designed to store eyeglasses or other accessories.
Push and release to open.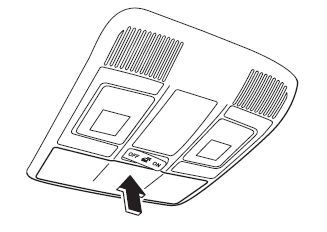 Glove Compartment
To open the glove compartment, pull the latch toward you.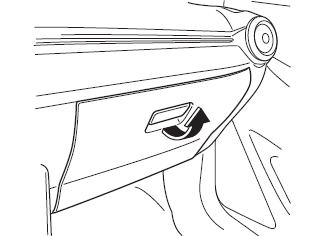 To close the glove compartment, fi rmly press in the centre of the glove compartment lid.
Centre Console Tray
WARNING
Never use a cup holder to hold hot liquids while the vehicle is moving: Using a cup holder to hold hot liquids while the vehicle is moving is dangerous. If the contents spill, you could be scalded.
A cup or small items can be placed on the centre console tray using the centre console divider.
The centre console tray is large enough to place a small item when the centre console divider is not in use.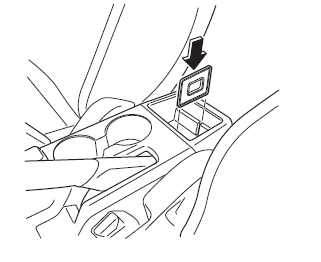 Cargo Sub-Compartment (Hatchback)
Lift the boot board.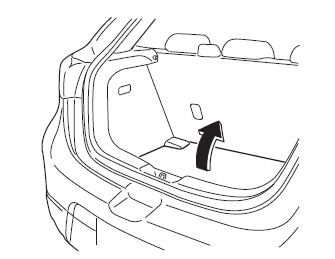 Rear Coat Hooks
WARNING
Never hang heavy or sharp objects on the assist grips and coat hooks: Hanging heavy or sharp-ended objects such as a coat hanger from the assist grips or coat hooks is dangerous as they can fl y off and hit an occupant in the cabin if a curtain air bag was to deploy, which could result in serious injury or death.
Always hang clothes on the coat hooks and the assist grips without hangers.
Type A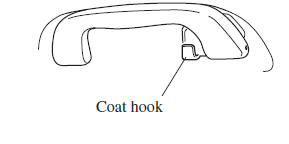 Type B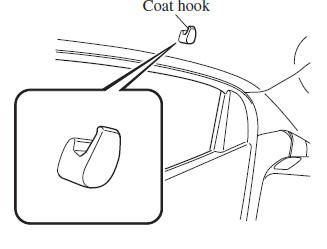 READ NEXT:
The removable ashtray can be fi xed and used in either of the front cup holders. WARNING Only use the removable ashtray in its fi xed position, and make sure it is completely inserted: Using an
How to keep your Mazda in top condition.
Introduction Be extremely careful and prevent injury to yourself and others or damage to your vehicle when using this manual for inspection and maintenance. If you are unsure about any procedur
SEE MORE:
Maintenance Monitor (Type A/Type B audio) "Oil Change" with fl exible setting *1 is available. Consult an Authorised Mazda Repairer for details*2 . When the engine oil fl exible maintenance setting is selected, the wrench indicator light in the instrument cluster will be illuminated when
VARIABLE VALVE TIMING ACTUATOR INSPECTION CAUTION: The variable valve timing actuator cannot be disassembled since it is a precision unit. 1. Disconnect the negative battery cable. 2. Remove the fresh-air duct and the air cleaner as a single unit. (See INTAKE-AIR SYSTEM REMOVAL/INSTALLATION).
© 2016-2023 Copyright www.ma2auto.com