Mazda 2: Centre-Rear Position Seat Belt
Fastening the Seat Belt
Pull the seat belt tongue to the desired length.
Insert it into the seat belt buckle until you hear a click sound.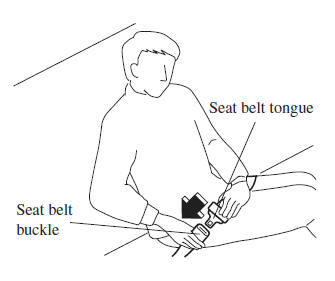 Adjust the belt length.

To lengthen the belt, hold the seat belt tongue at a right angle to the webbing and pull. To shorten, pull the loose end of the webbing.
Lengthen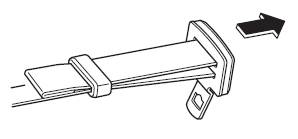 Shorten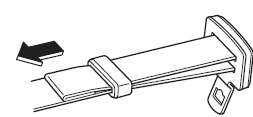 Make sure the lap belt is snugly fi tted against your body.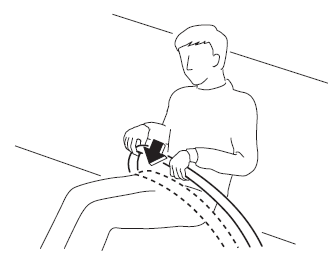 WARNING
Wearing the Lap Belt: A lap belt worn too high is dangerous.
In a collision, this would concentrate the impact force directly on the abdominal area, causing serious injury.
Wear the lap belt snugly and as low as possible.
Unfastening the Seat Belt
Depress the button on the seat belt buckle.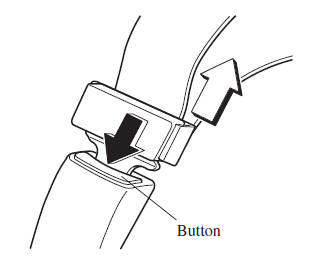 READ NEXT:
Mazda strongly urges the use of child-restraint systems for children small enough to use them. Mazda recommends use of a Mazda genuine child-restraint system or one that complies with the UNE
Categories of Child-Restraint Systems NOTE When purchasing, ask the manufacturer of the child-restraint system which type of childrestraint system is appropriate for your child and vehicle. (Eur
SEE MORE:
The emergency fl at tyre repair kit included with your Mazda is for a temporary repair of a slightly damaged fl at tyre resulting from running over nails or similar sharp objects on the road surface. Perform the emergency fl at tyre repair without removing the nail or similar sharp object w
WARNING Radio waves from the key may affect medical devices such as pacemakers: Before using the key near people who use medical devices, ask the medical device manufacturer or your physician if radio waves from the key will affect the device. The advanced keyless function allows you to loc
© 2016-2023 Copyright www.ma2auto.com