Mazda 2: DTC B1127:11/B1127:12/B1127:13/B1127:19/B1127:1A
System Malfunction Location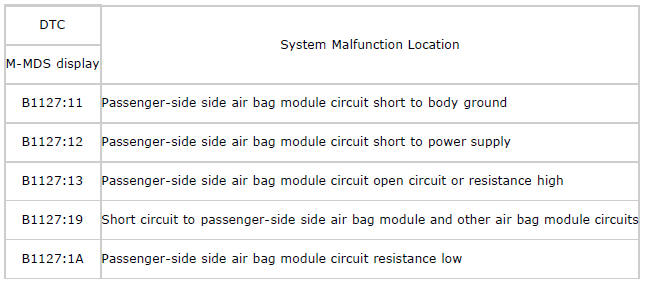 Detection Condition
WARNING:
Detection conditions are for understanding the DTC outline before performing an inspection. Performing an inspection according to only the detection conditions may cause injury due to an operating error, or damage the system. When performing an inspection, always follow the inspection procedure.
Resistance other than 1.54-8.27 ohms detected in passenger-side side air bag module circuit
Wiring harness between the passenger-side side air bag module and SAS control module has a malfunction.
Possible Causes
Passenger-side side air bag module connector malfunction
Open or short circuit in the wiring harness between the passenger-side side air bag module and SAS control module
Passenger-side side air bag module malfunction
SAS control module malfunction
System Wiring Diagram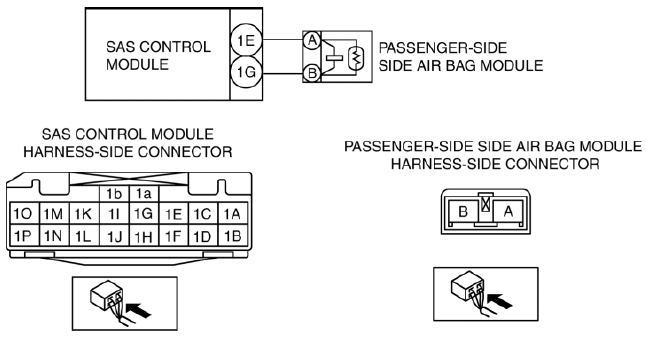 Diagnostic Procedure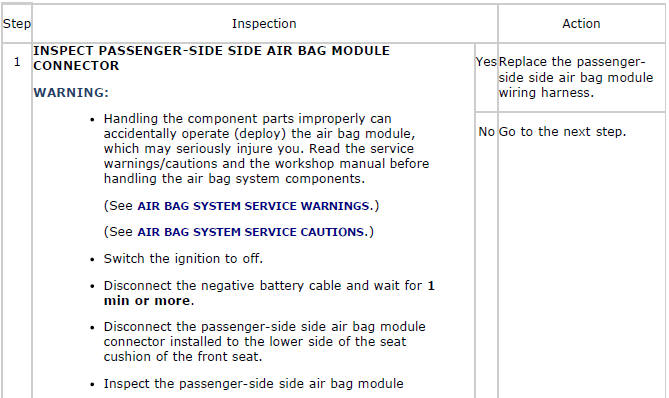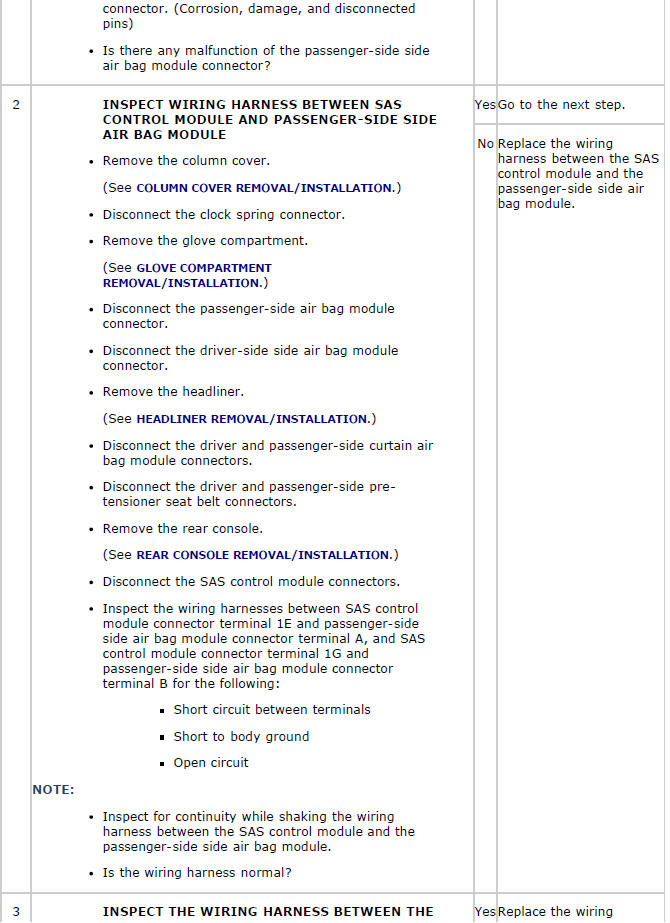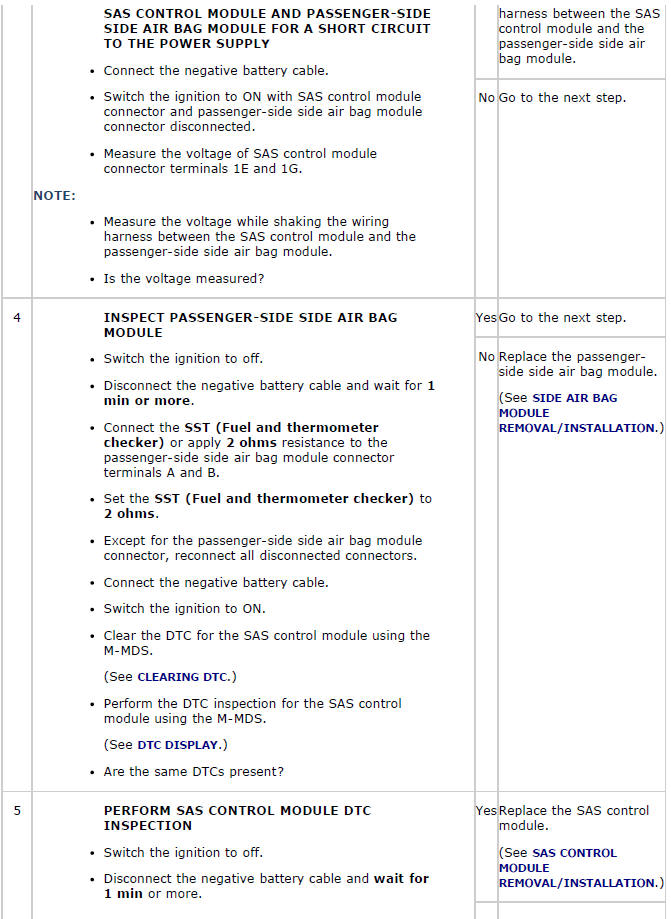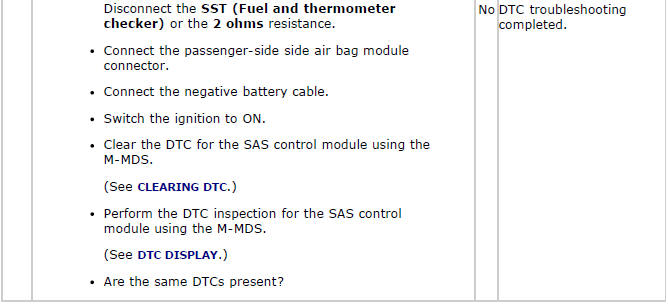 READ NEXT:
System Malfunction Location Detection Condition WARNING: Detection conditions are for understanding the DTC outline before performing an inspection. Performing an inspection according to only th
System Malfunction Location Detection Condition WARNING: Detection conditions are for understanding the DTC outline before performing an inspection. Performing an inspection according to only th
System Malfunction Location DSC HU/CM communication fault Detection Condition WARNING: Detection conditions are for understanding the DTC outline before performing an inspection. Performing an
SEE MORE:
PID/DATA MONITOR DISPLAY 1. Connect the M-MDS(IDS) to the DLC-2. 2. After the vehicle is identified, select the following items from the initialization screen of the IDS. Select "DataLogger". Select "Modules". Select "RCM". 3. Select the applicable PID from the PID table. 4. Verify the PID d
Split/One-piece Folding the Seatback By lowering the rear seatback(s) the luggage compartment space can be expanded. WARNING Do not drive the vehicle with occupants on folded down seatback(s) or in the luggage compartment. Putting occupants in the luggage compartment is dangerous because
© 2016-2023 Copyright www.ma2auto.com