Mazda 2: DTC Table [BCM]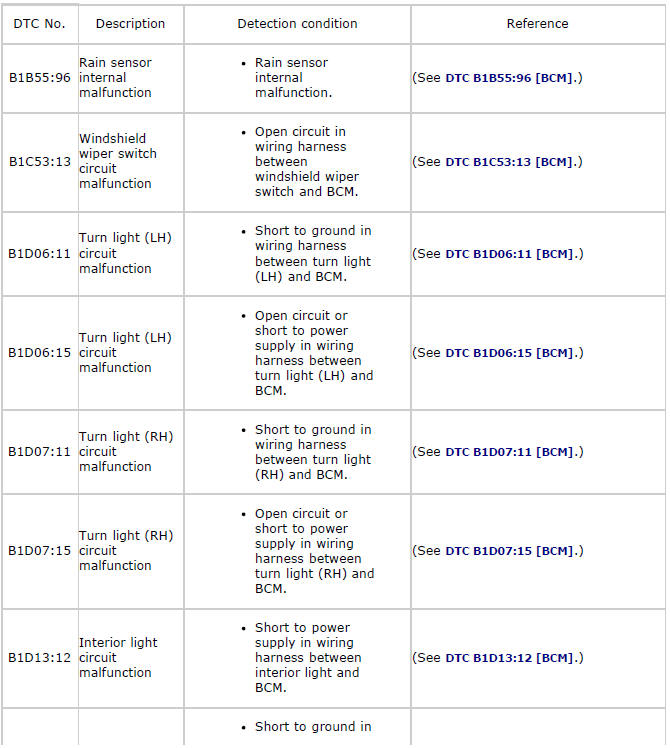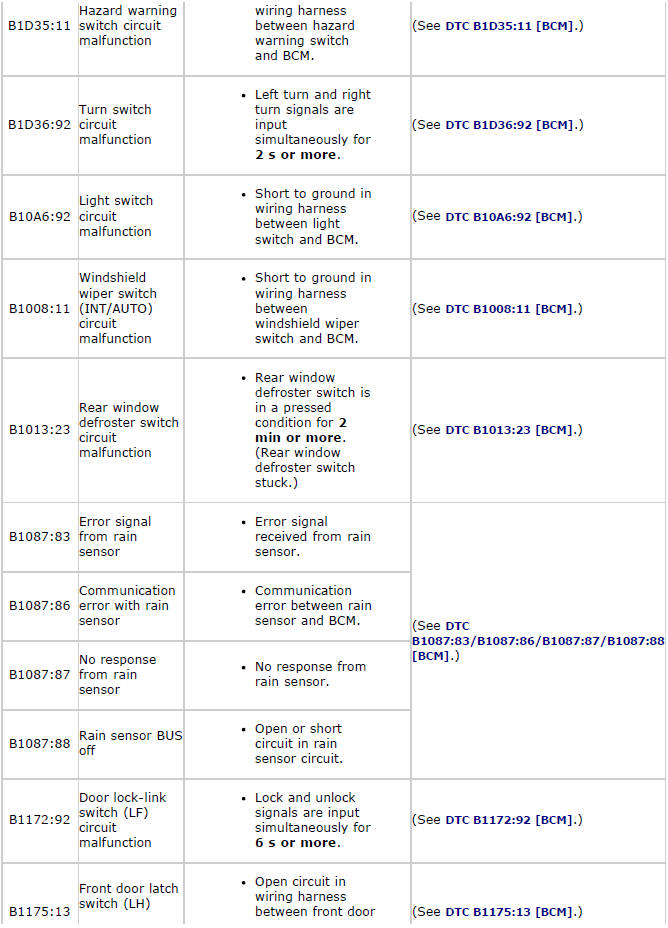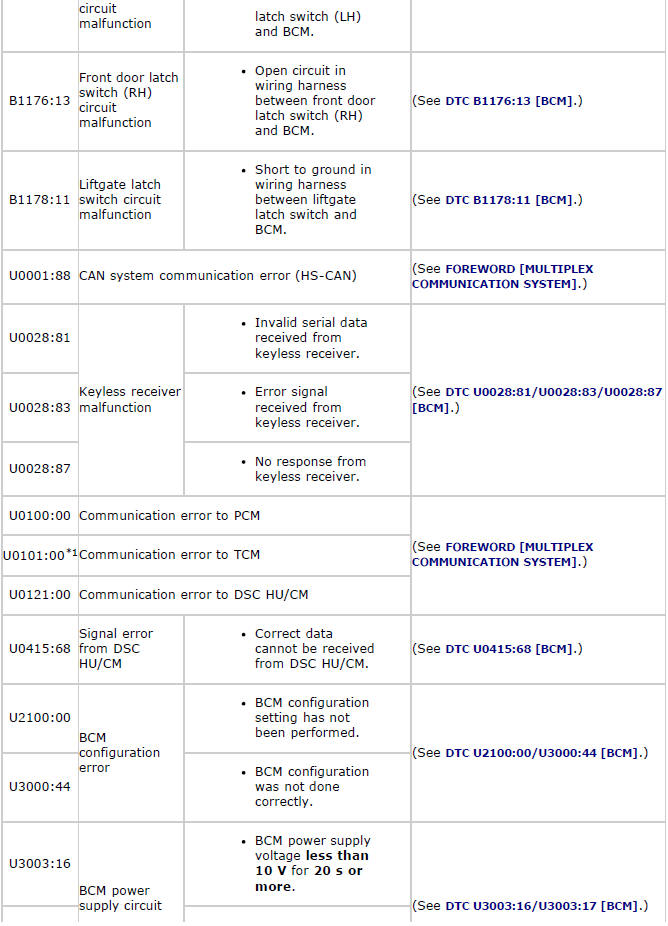 *1 ATX
DTC B1B55:96

Diagnostic procedure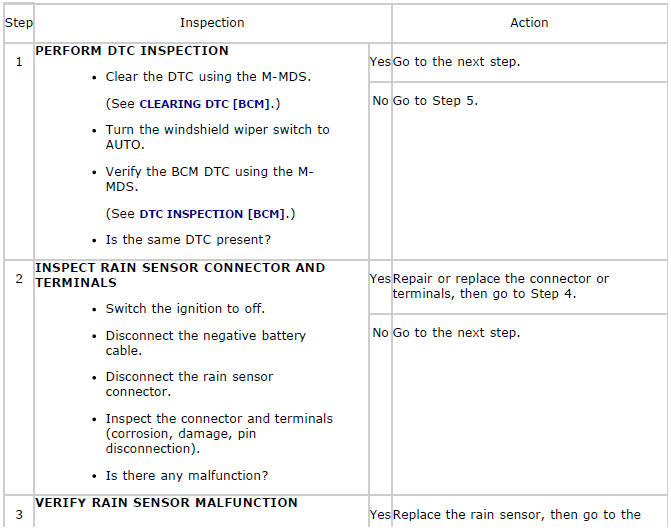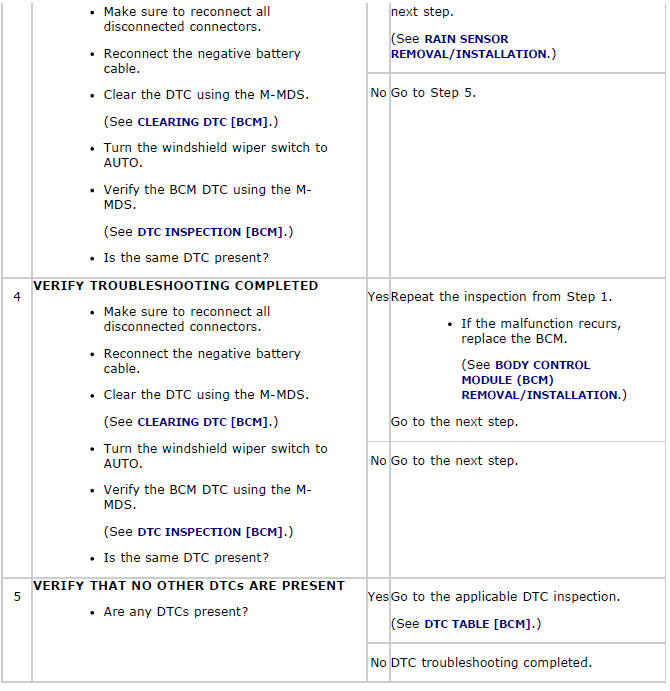 DTC B1C53:13

System Wiring Diagram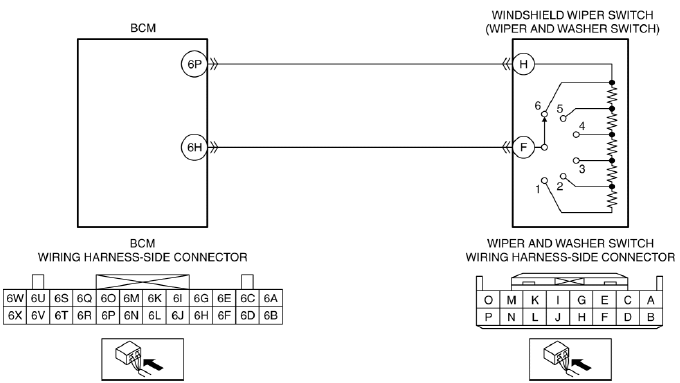 Diagnostic Procedure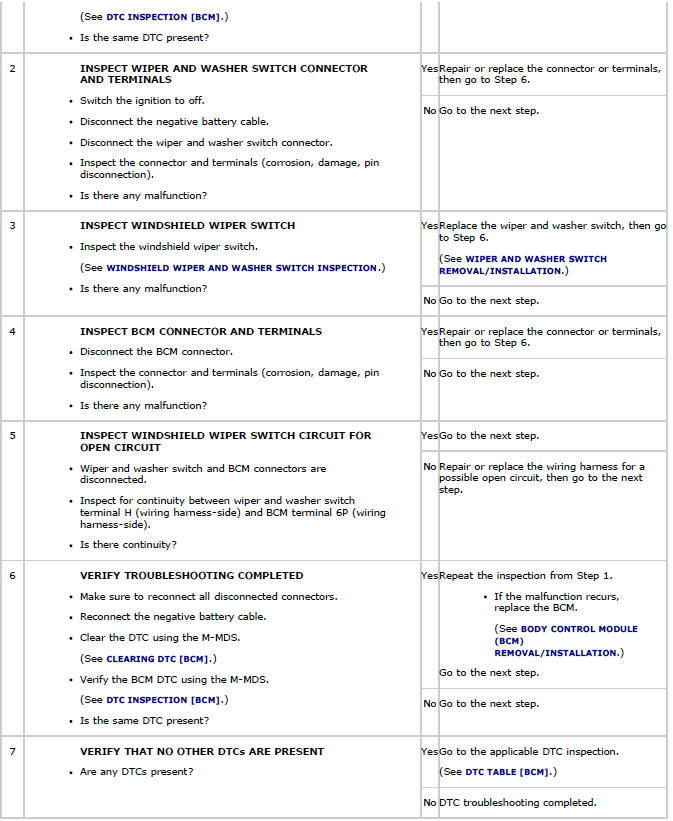 DTC B1D06:11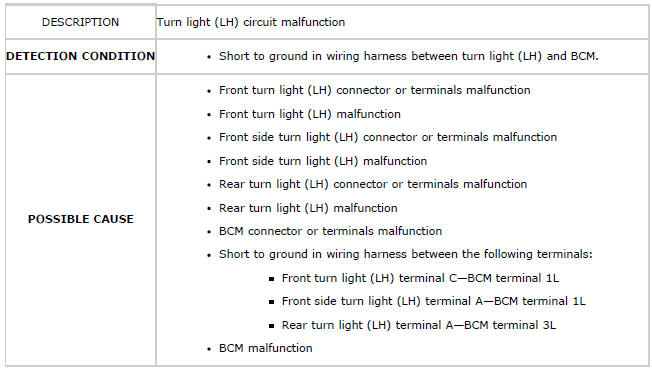 System Wiring Diagram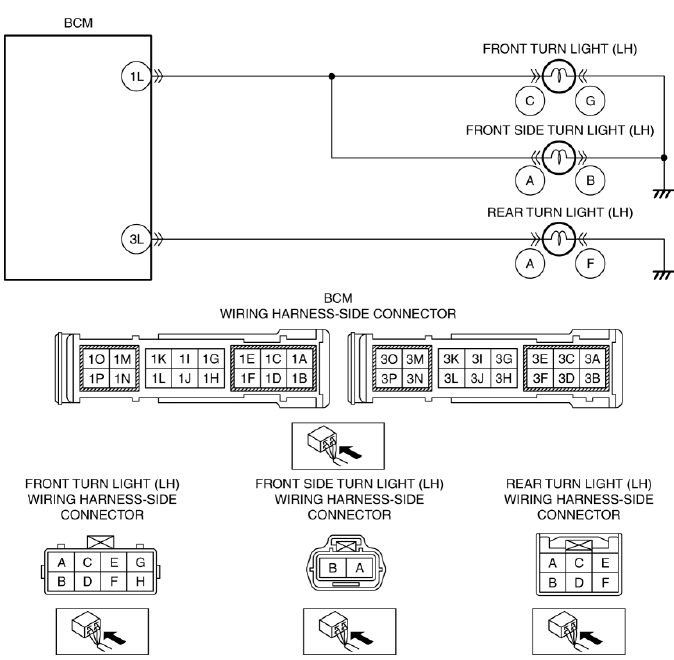 Diagnostic Procedure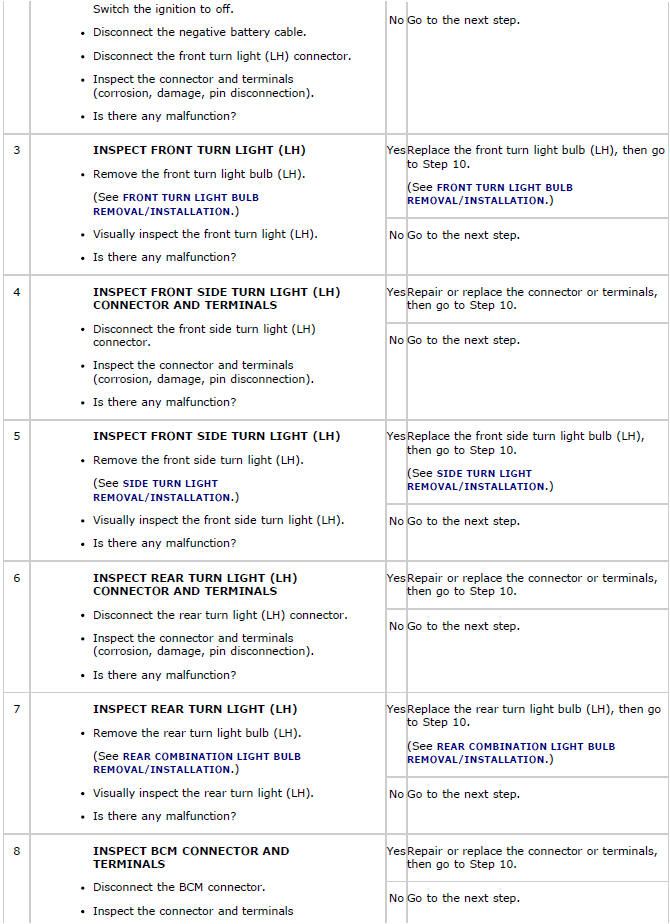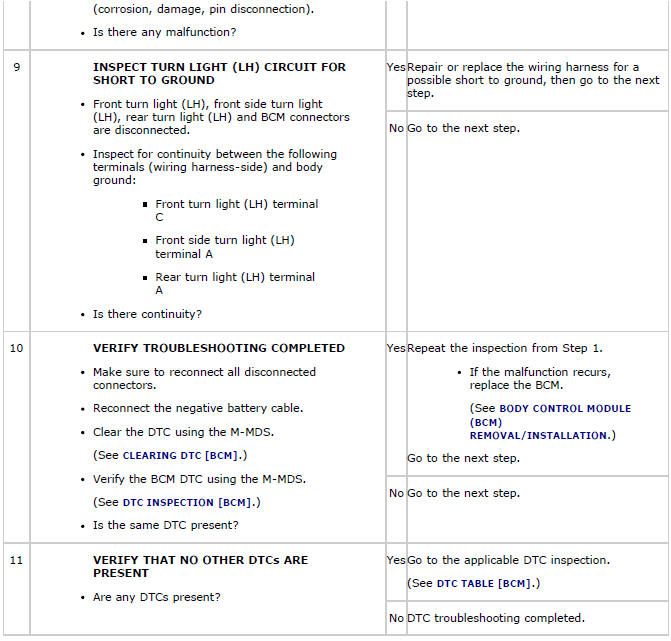 DTC B1D06:15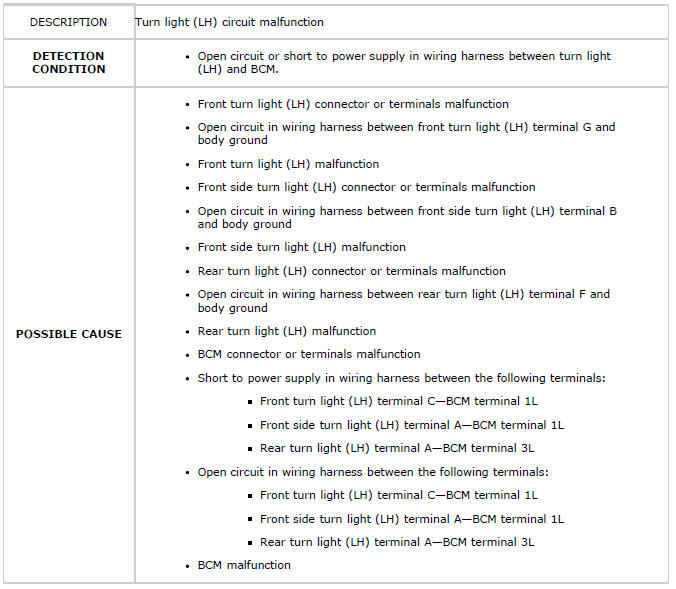 System Wiring Diagram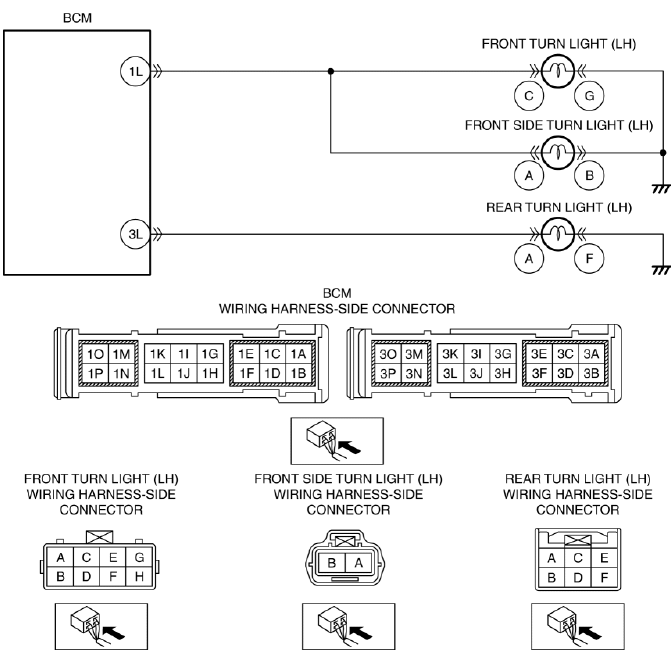 Diagnostic Procedure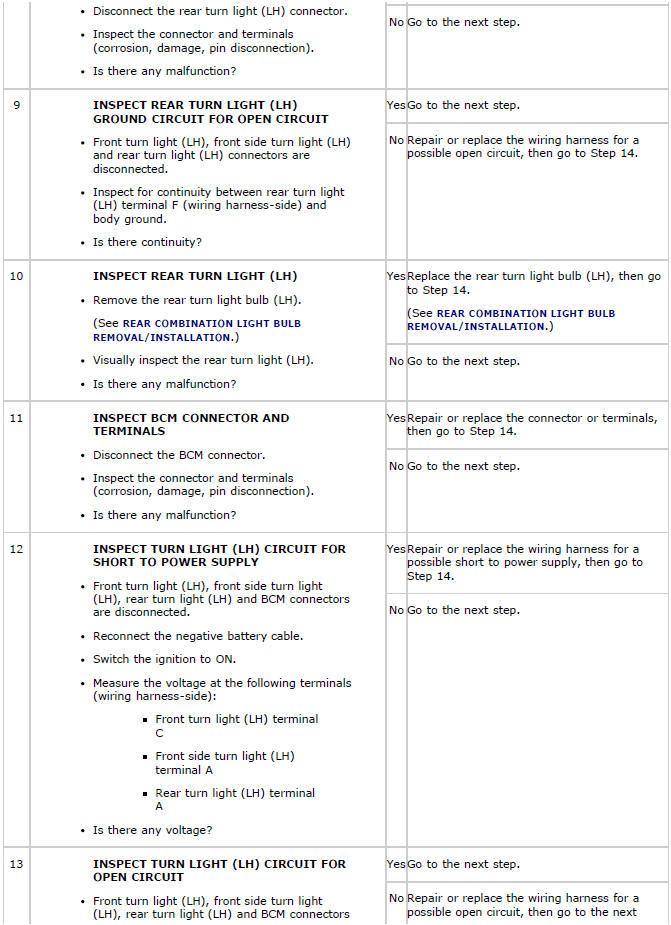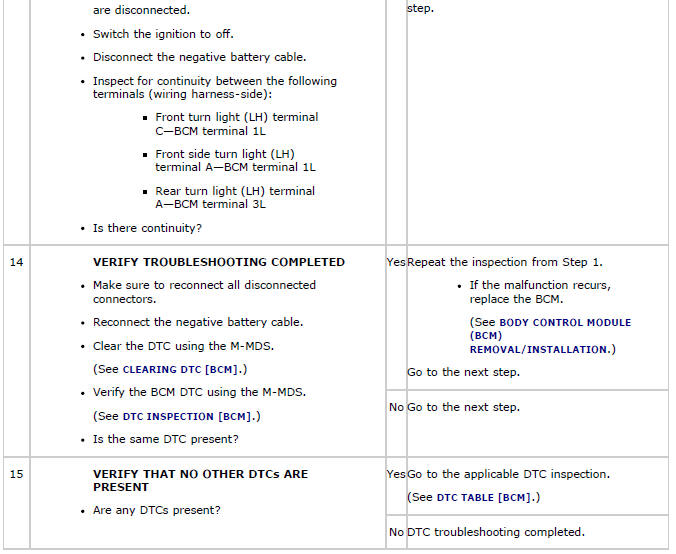 DTC B1D07:11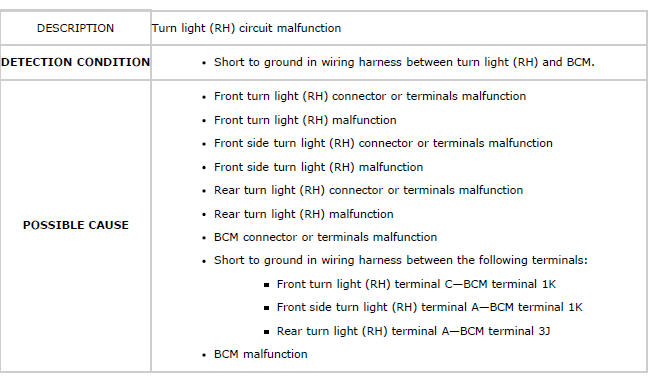 System Wiring Diagram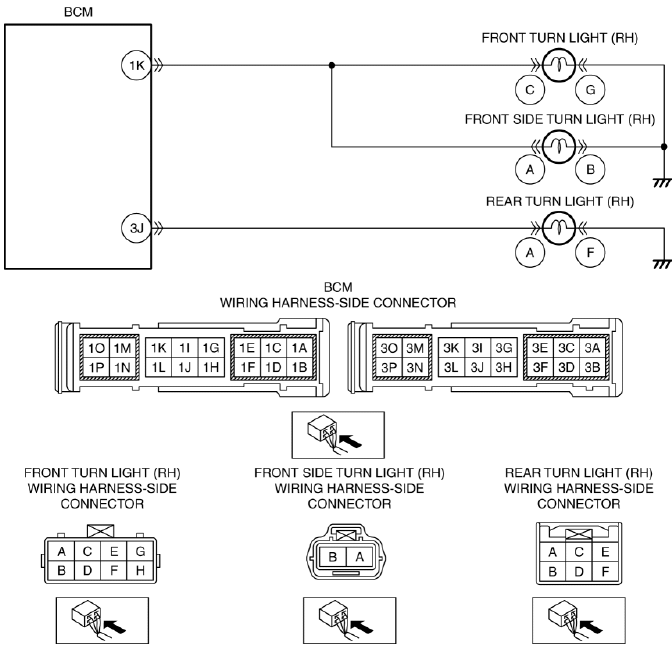 Diagnostic Procedure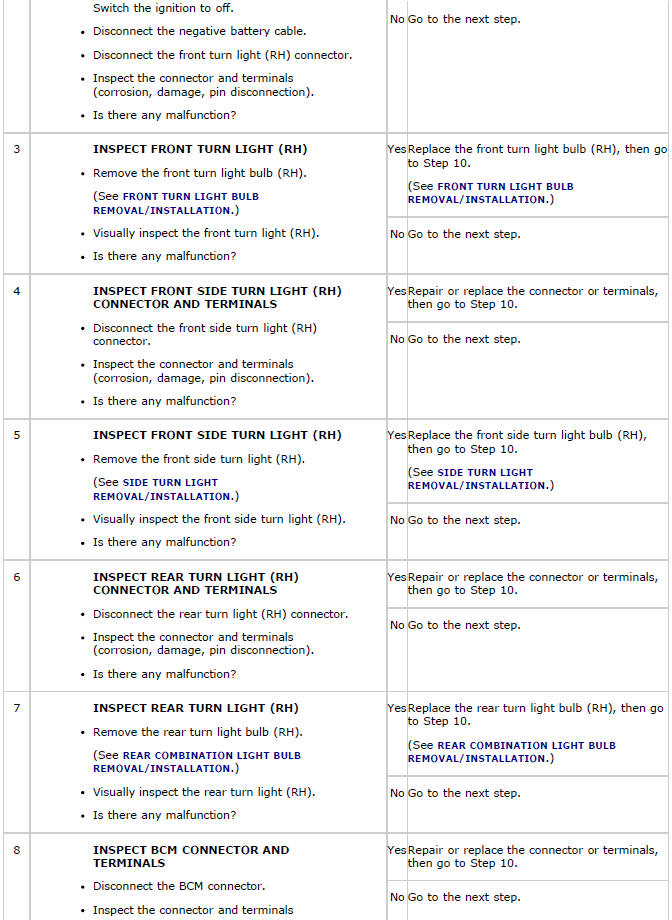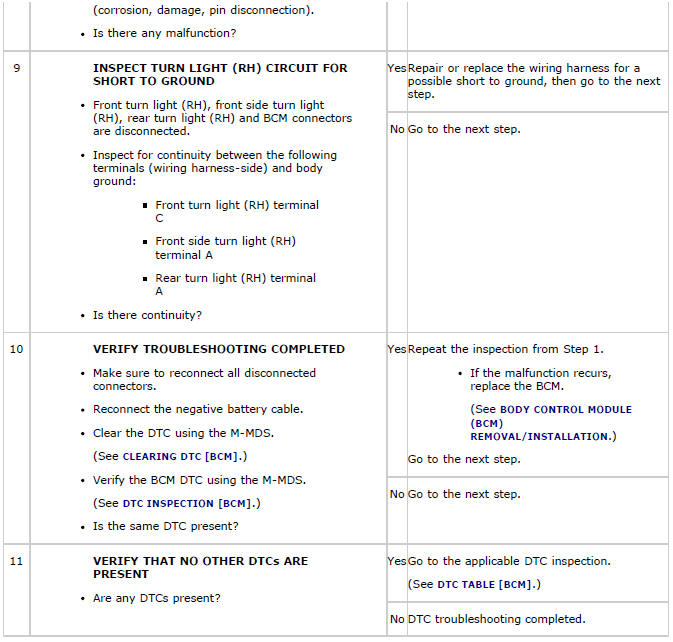 DTC B1D07:15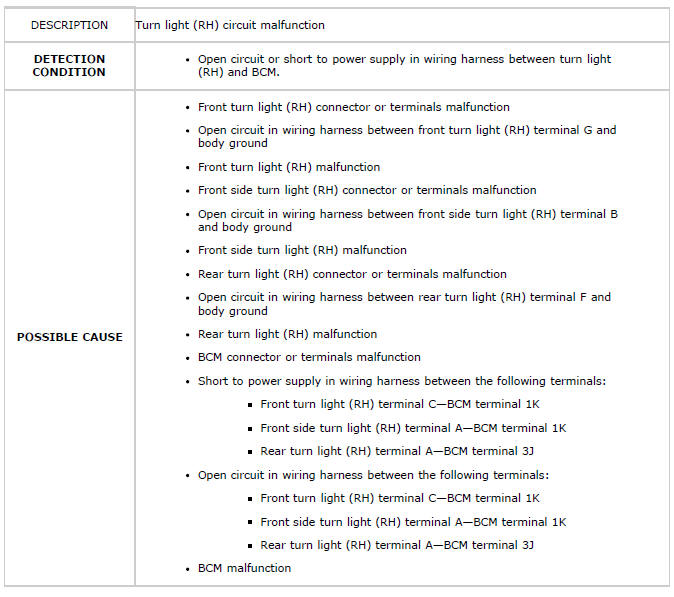 System Wiring Diagram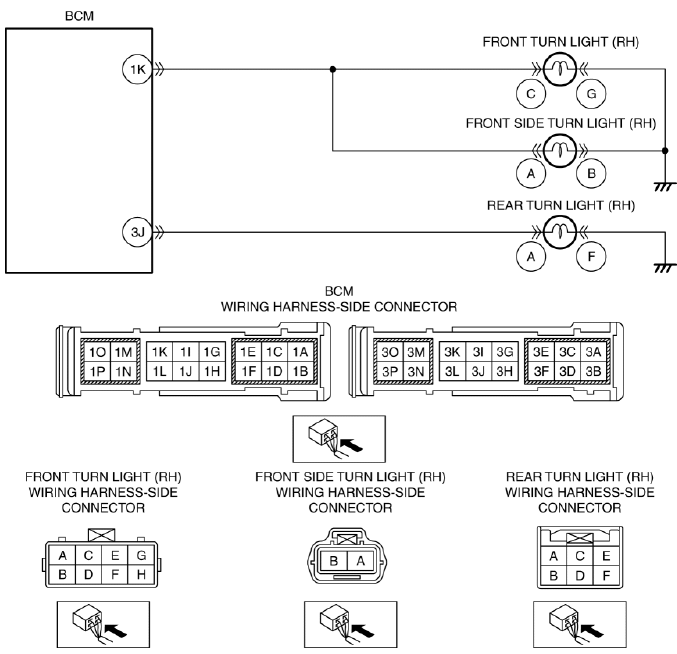 Diagnostic Procedure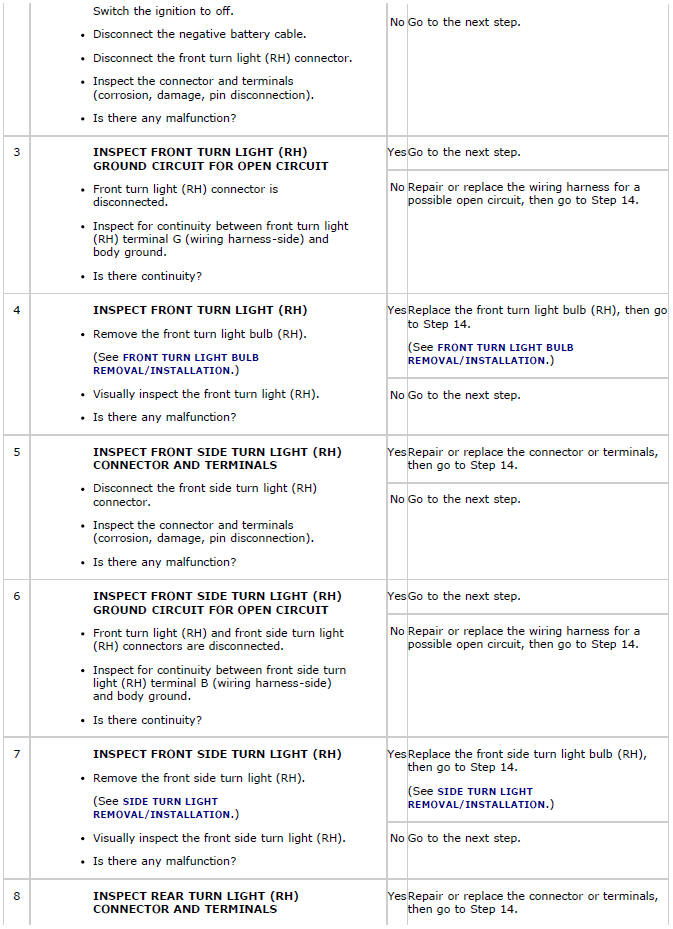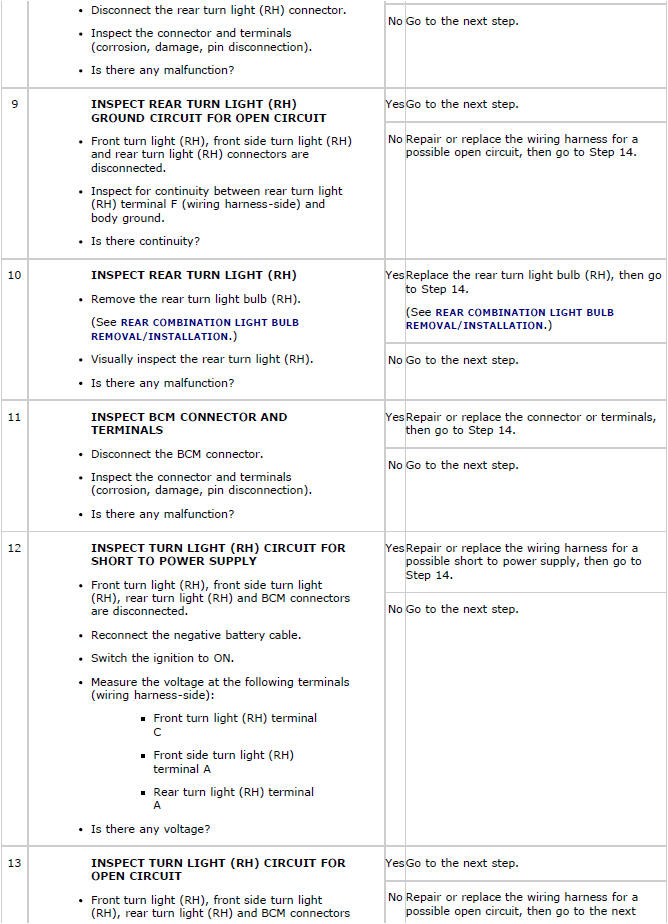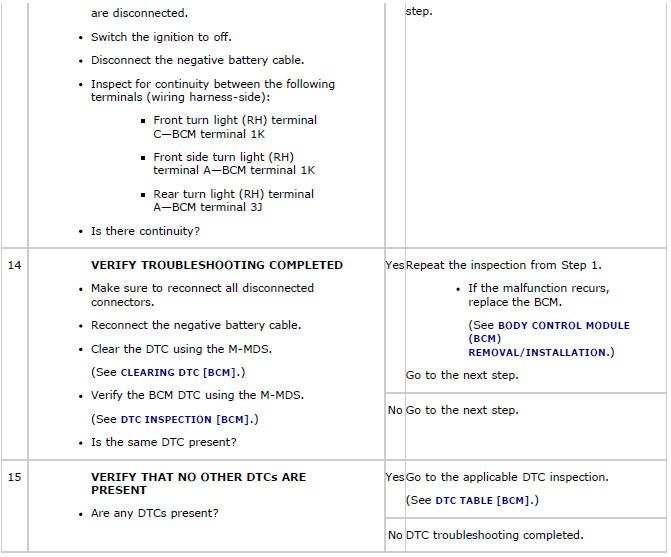 DTC B1D13:12

System Wiring Diagram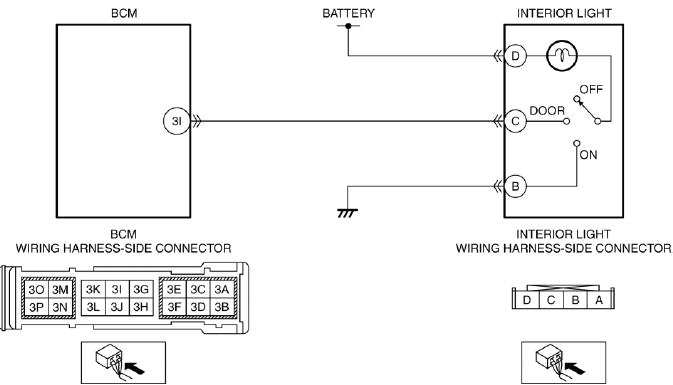 Diagnostic Procedure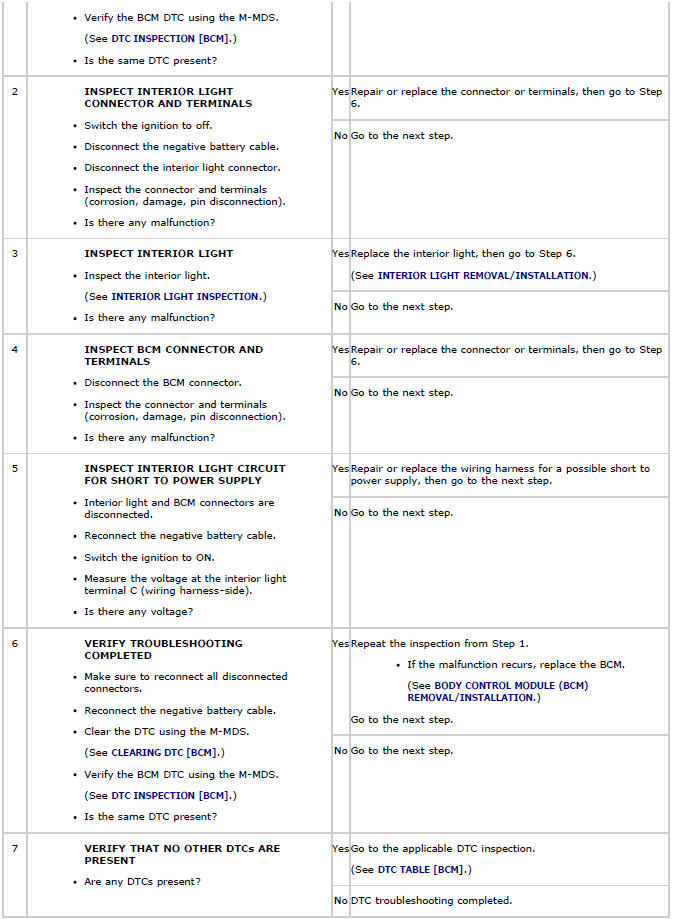 DTC B1D35:11

System Wiring Diagram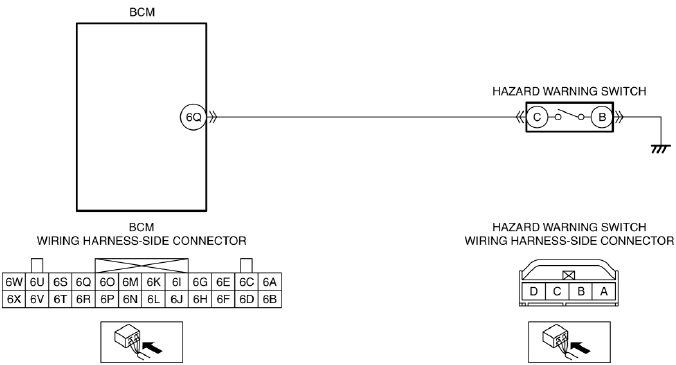 Diagnostic Procedure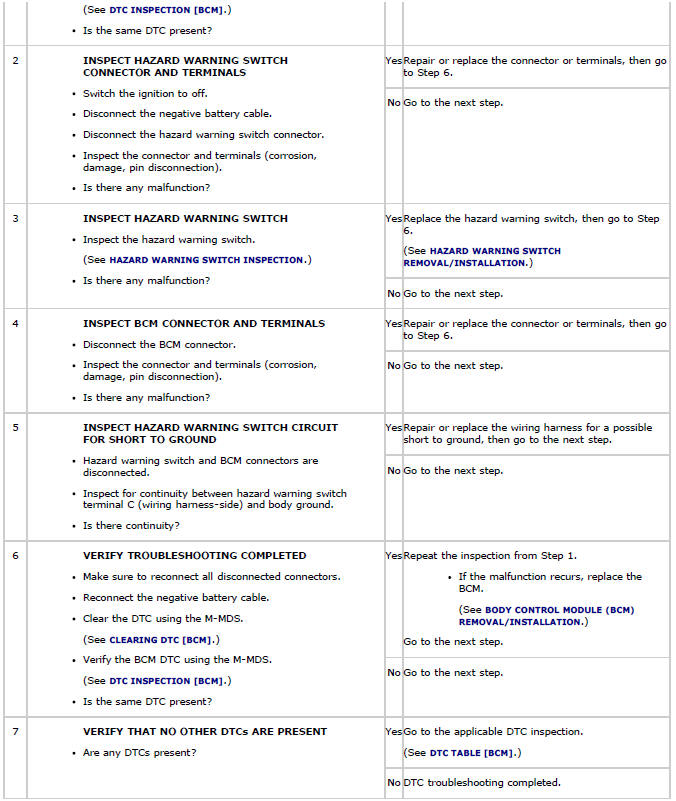 DTC B1D36:92

System Wiring Diagram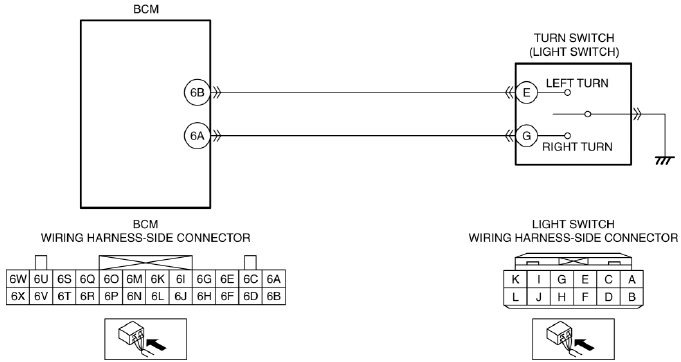 Diagnostic Procedure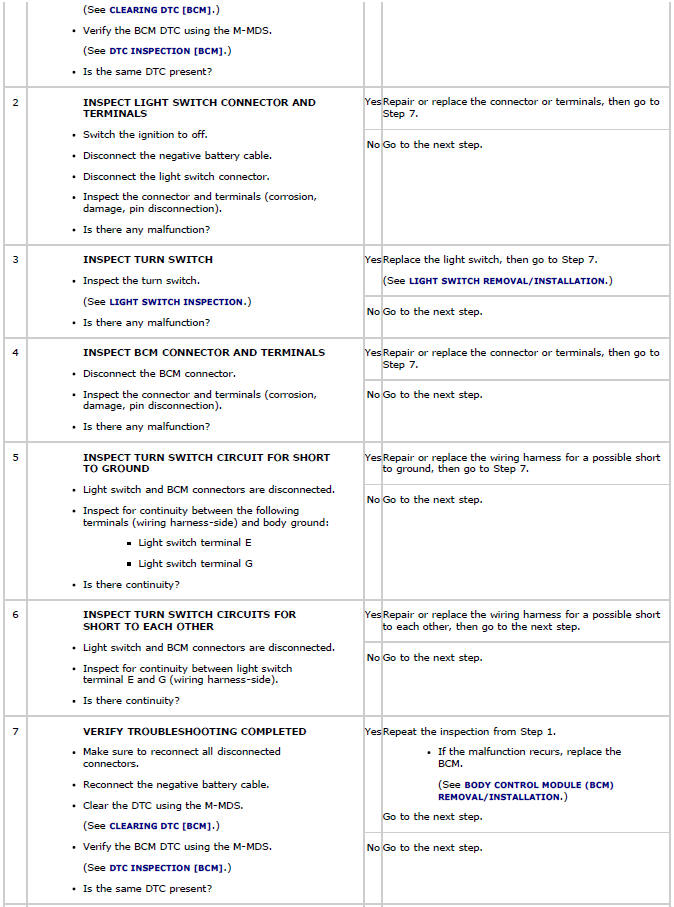 DTC B10A6:92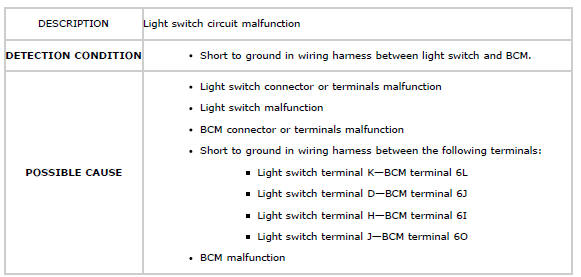 System Wiring Diagram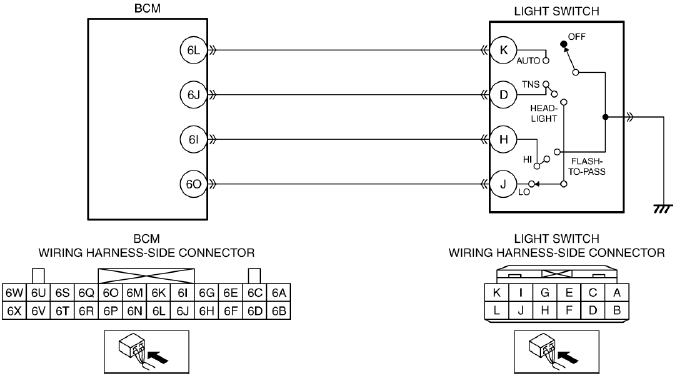 Diagnostic procedure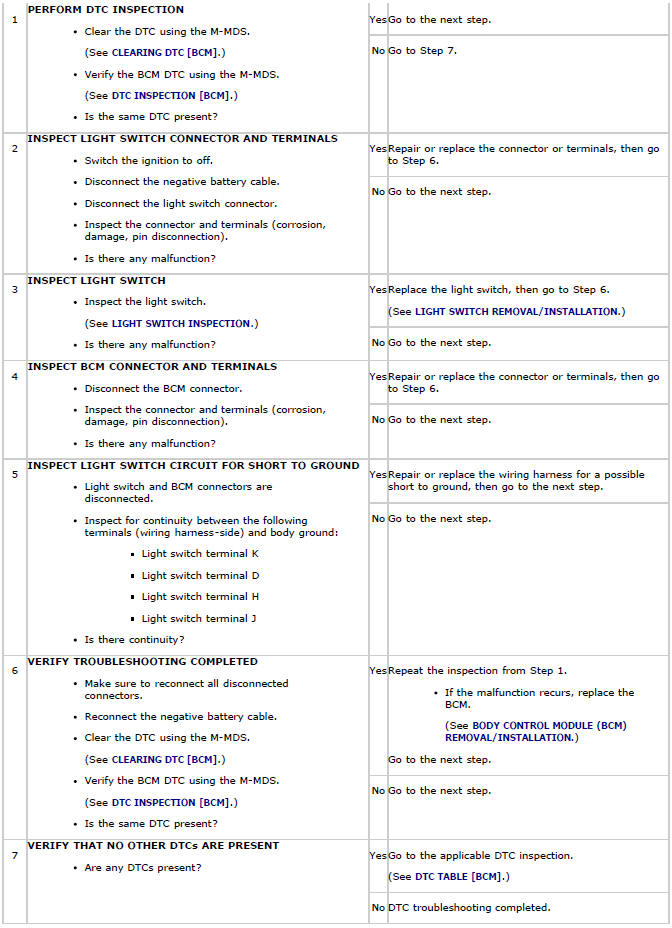 DTC B1008:11

System wiring diagram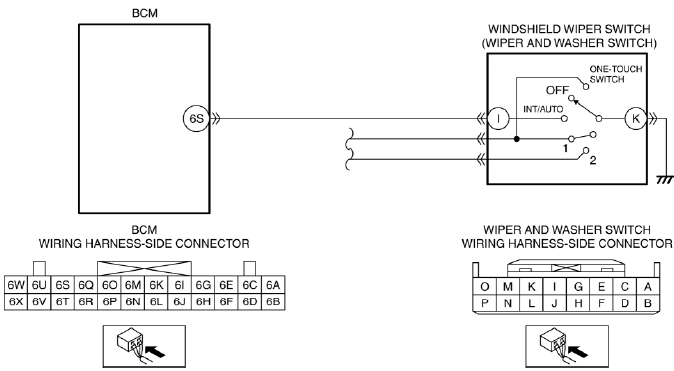 Diagnostic Procedure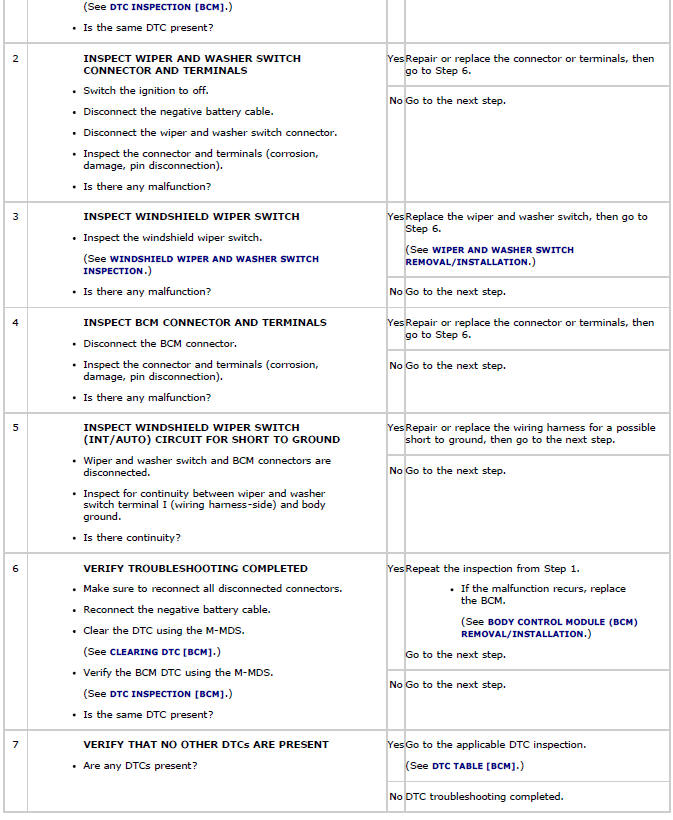 DTC B1013:23

System Wiring Diagram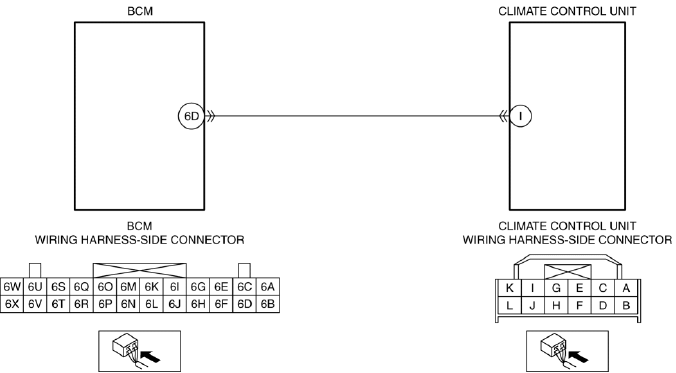 Diagnostic Procedure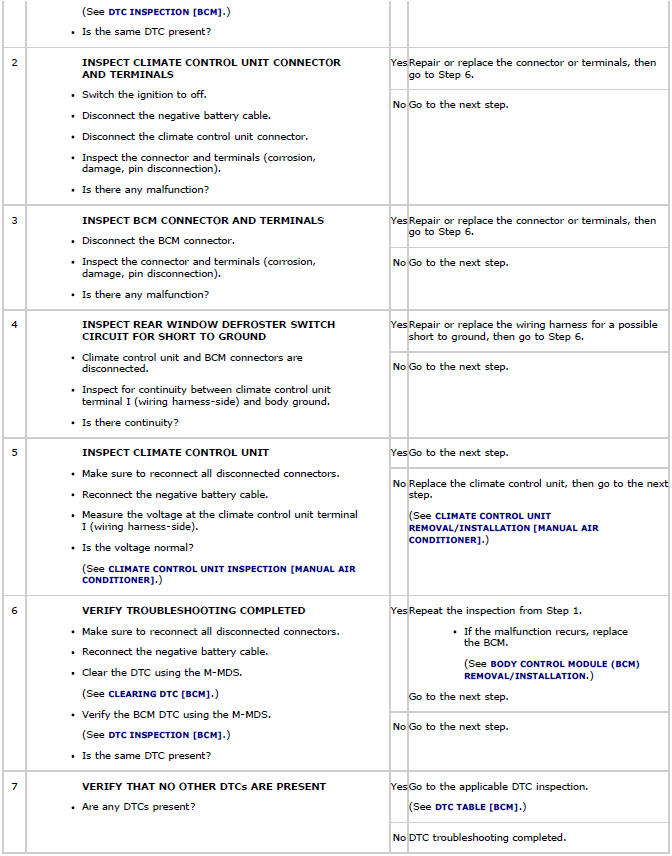 DTC B1087:83/B1087:86/B1087:87/B1087:88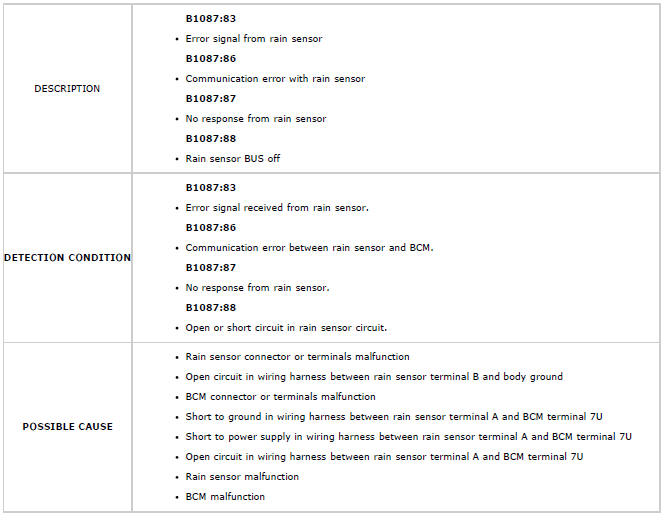 System Wiring Diagram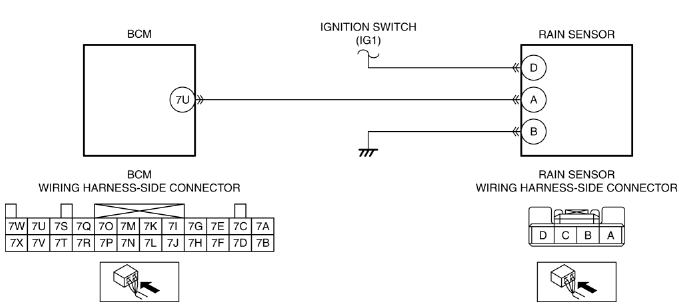 Diagnostic procedure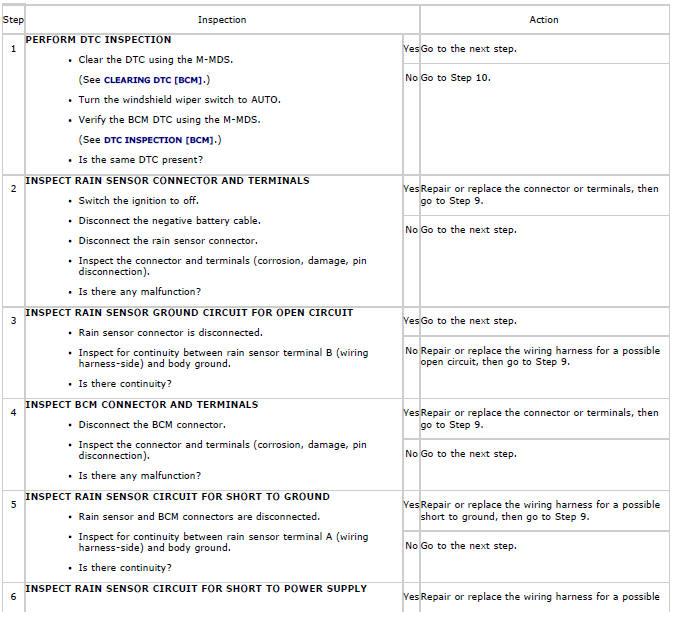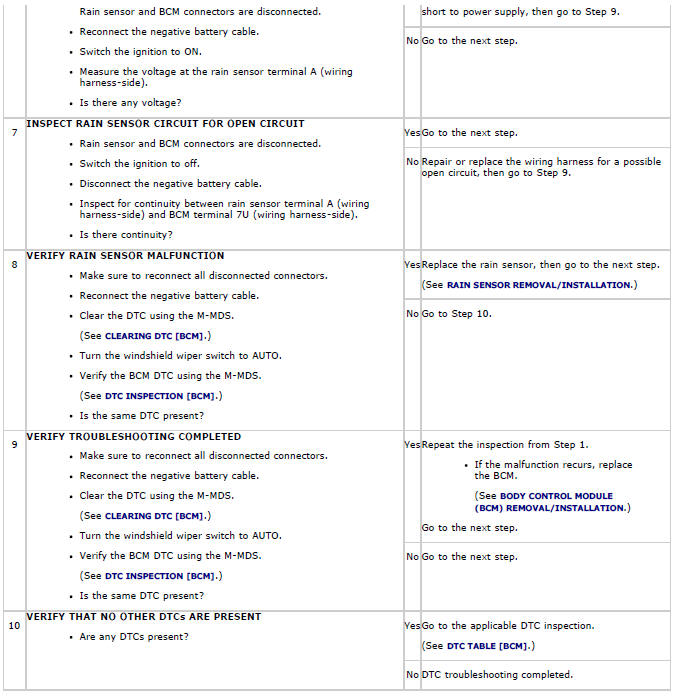 DTC B1172:92

System Wiring Diagram
Diagnostic Procedure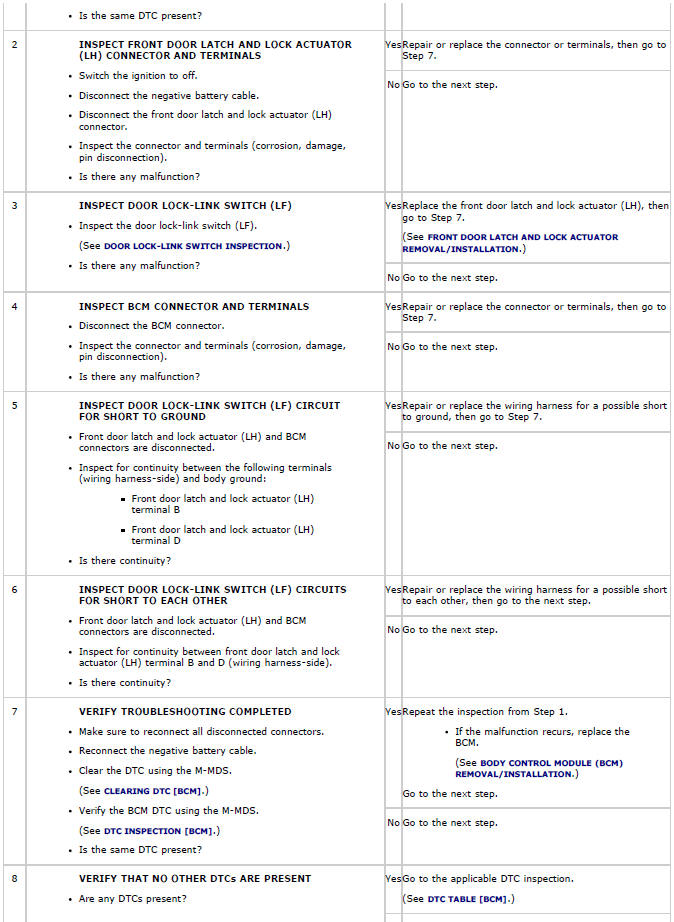 DTC B1175:13

System Wiring Diagram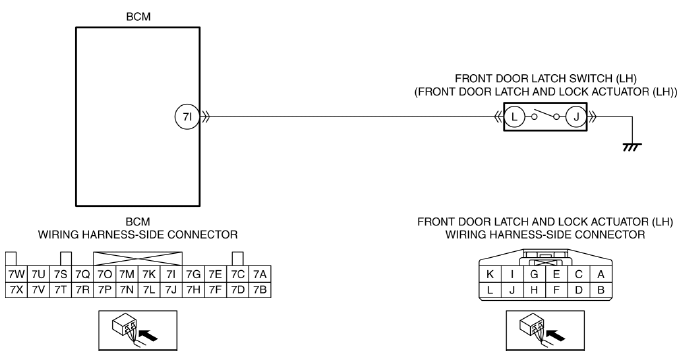 Diagnostic Procedure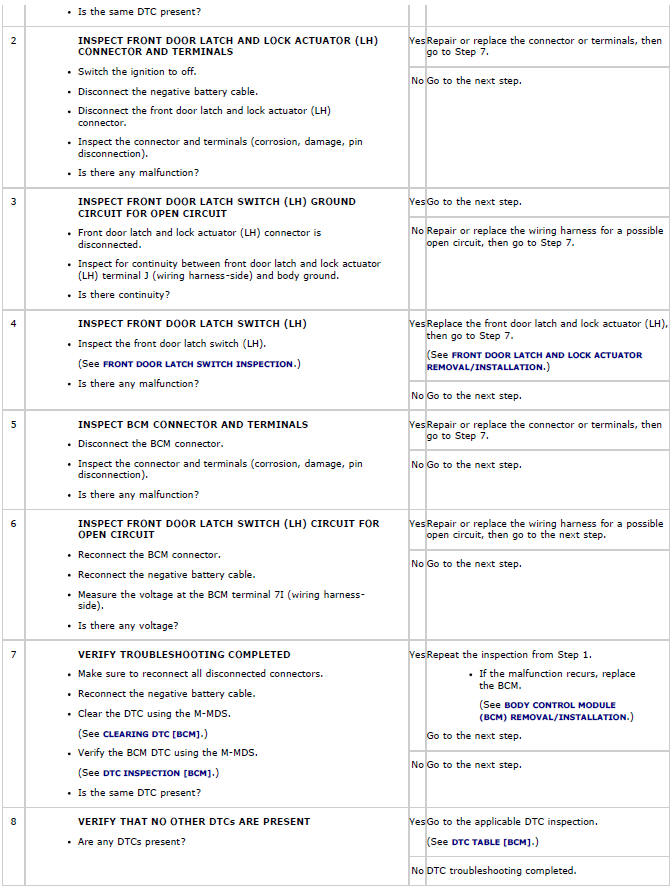 DTC B1176:13

System Wiring Diagram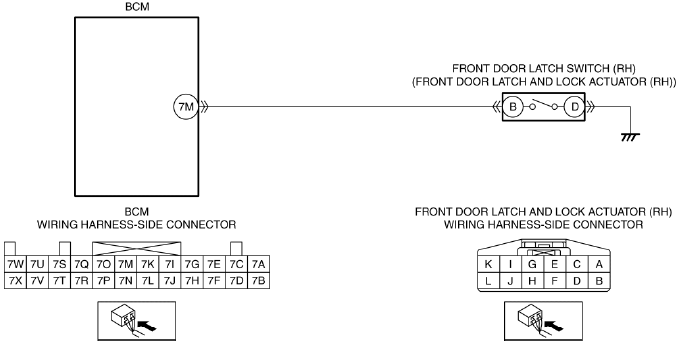 Diagnostic Procedure

DTC B1178:11

System Wiring Diagram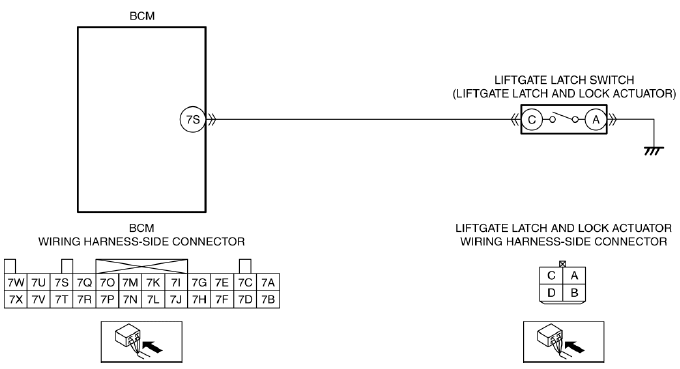 Diagnostic Procedure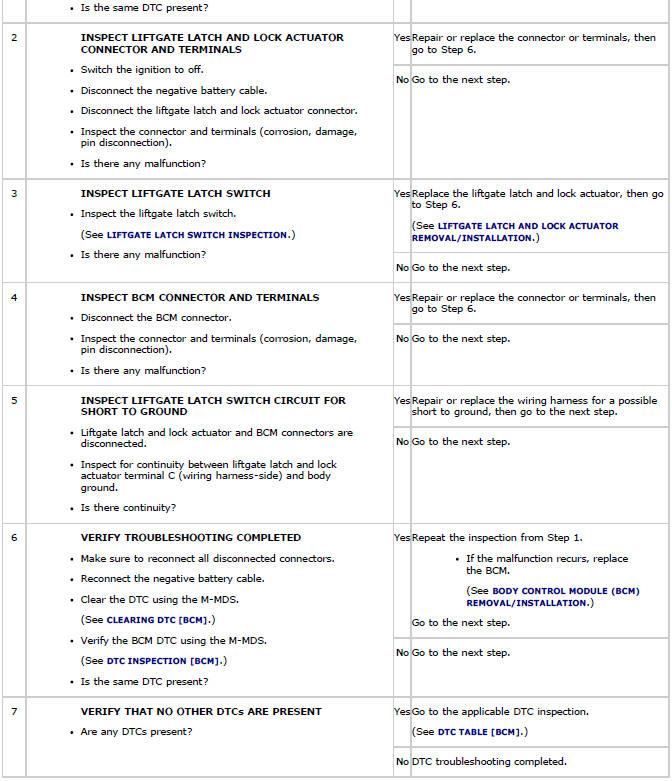 DTC U0028:81/U0028:83/U0028:87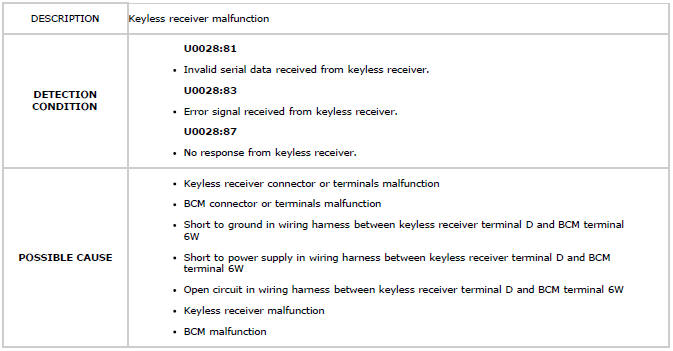 System Wiring Diagram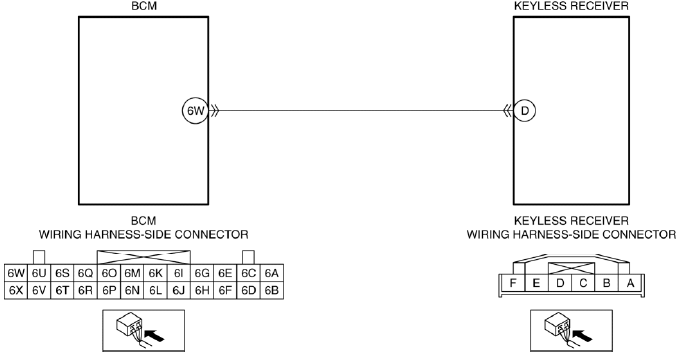 Diagnostic Procedure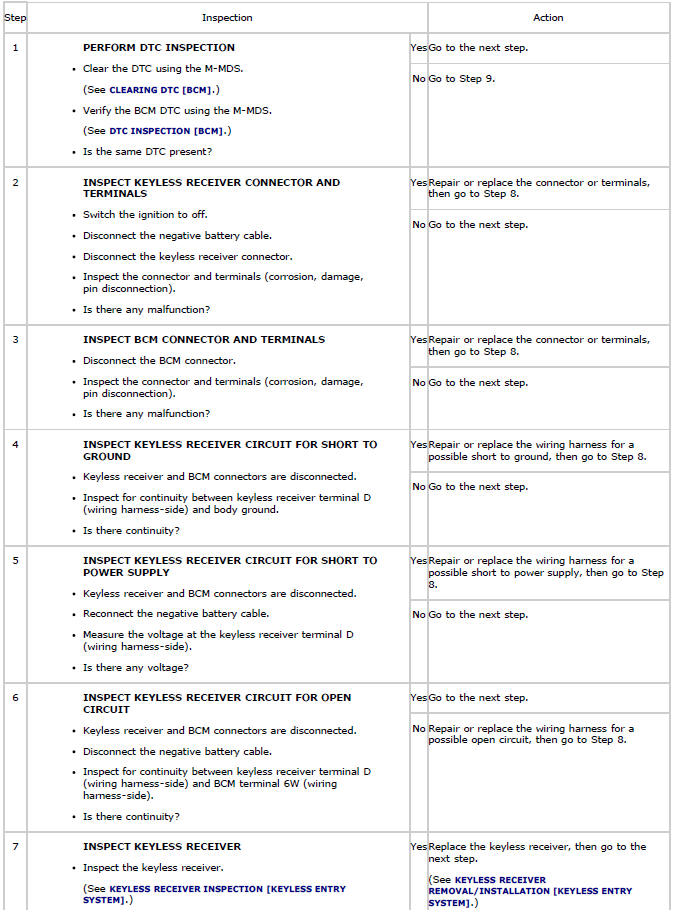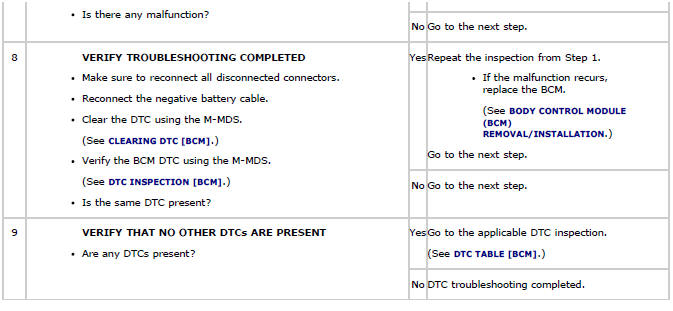 DTC U0415:68

Diagnostic Procedure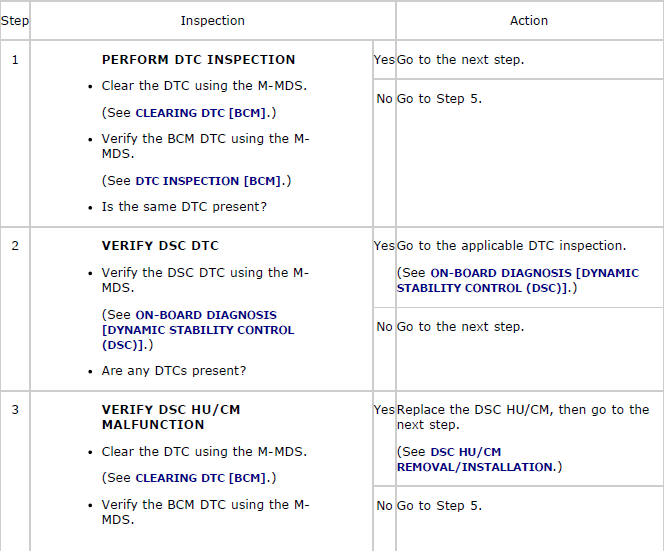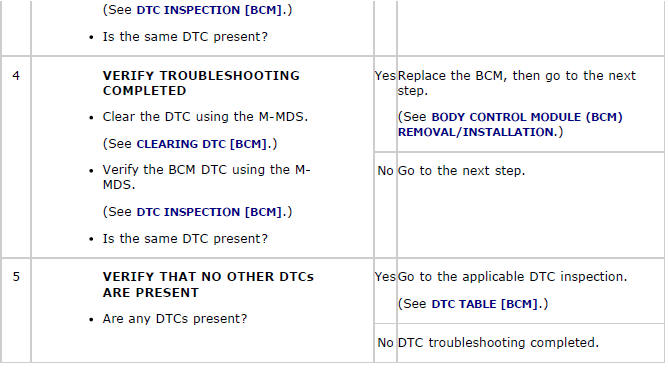 DTC U2100:00/U3000:44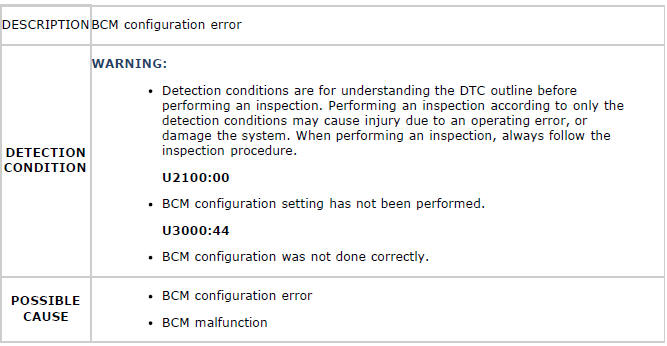 Diagnostic Procedure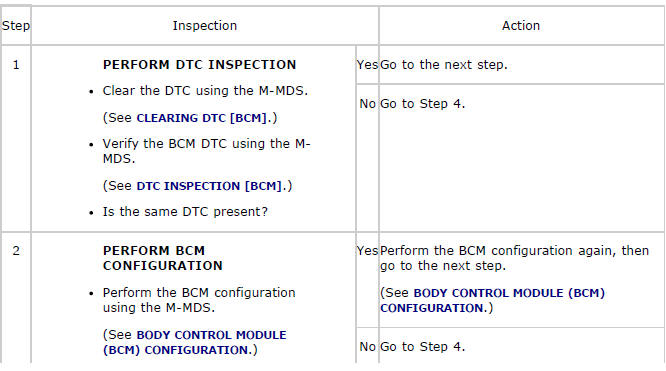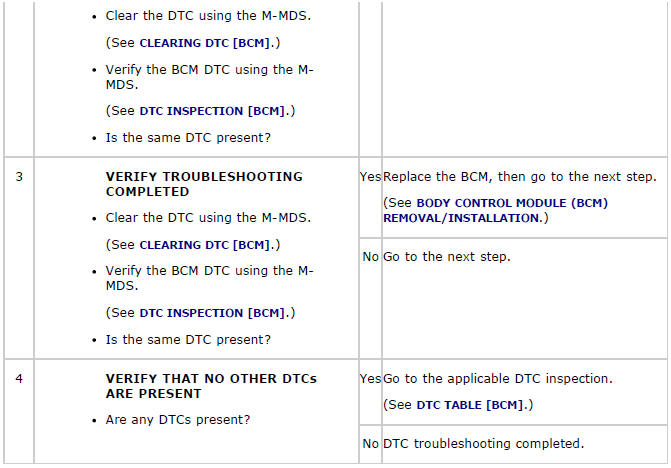 DTC U3003:16/U3003:17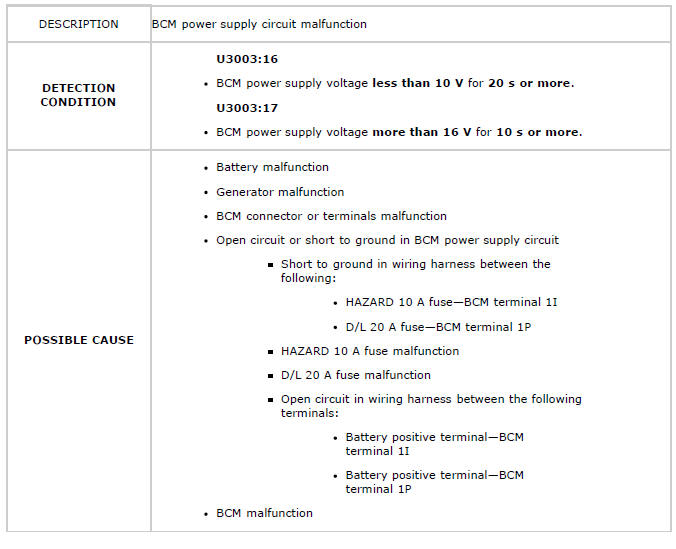 System Wiring Diagram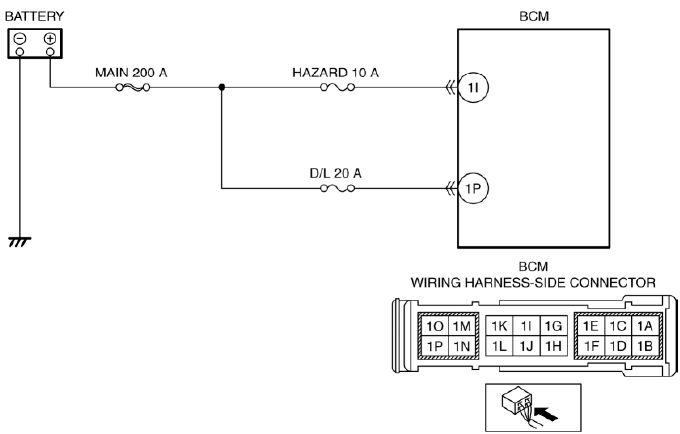 Diagnostic Procedure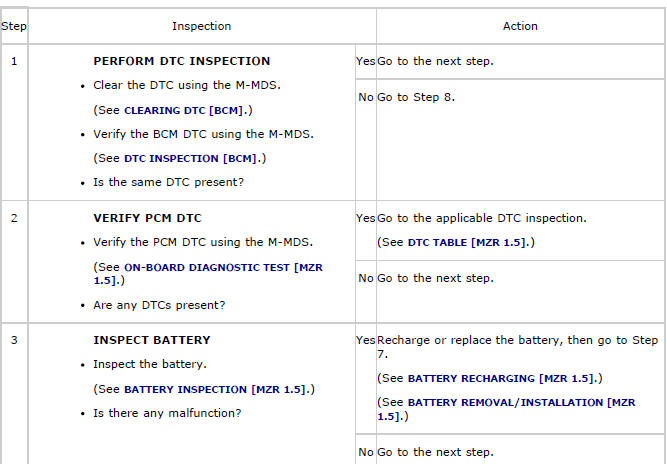 PID/DATA MONITOR INSPECTION
1. Connect the M-MDS (IDS) to the DLC-2.
2. After the vehicle is identified, select the following items from the initialization screen of the IDS.
Select "DataLogger".
Select "Modules".
Select "BCM/GEM".
3. Select the applicable PID from the PID table.
4. Verify the PID data according to the directions on the screen.
NOTE:
The PID data screen function is used for monitoring the calculated value of input/output signals in the module. Therefore, if the monitored value of the output parts is not within the specification, it is necessary to inspect the monitored value of input parts corresponding to the applicable output part control. In addition, because the system does not display an output part malfunction as an abnormality in the monitored value, it is necessary to inspect the output parts individually.
PID/DATA MONITOR TABLE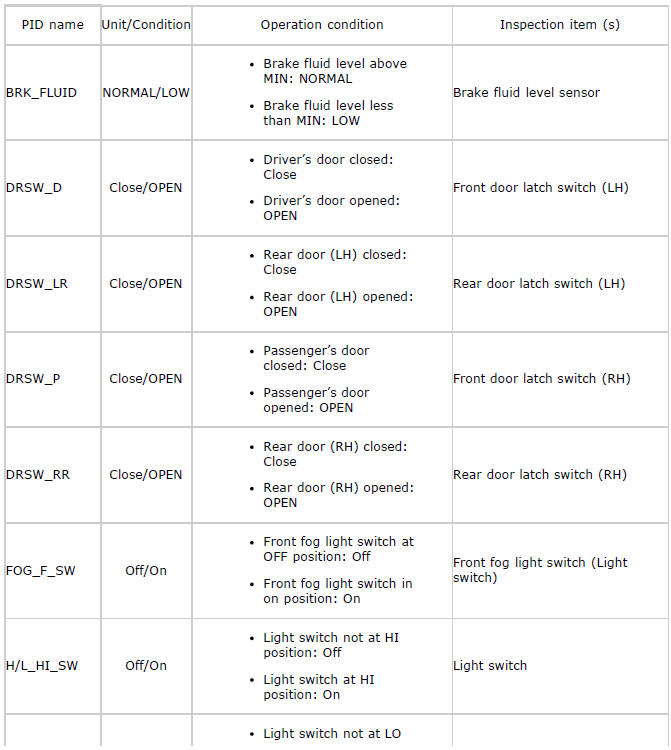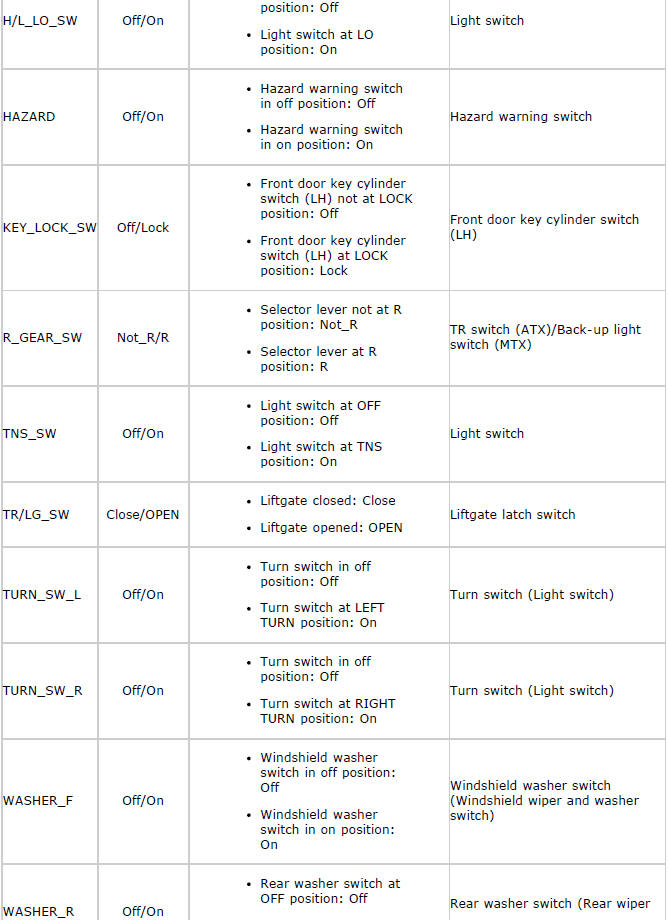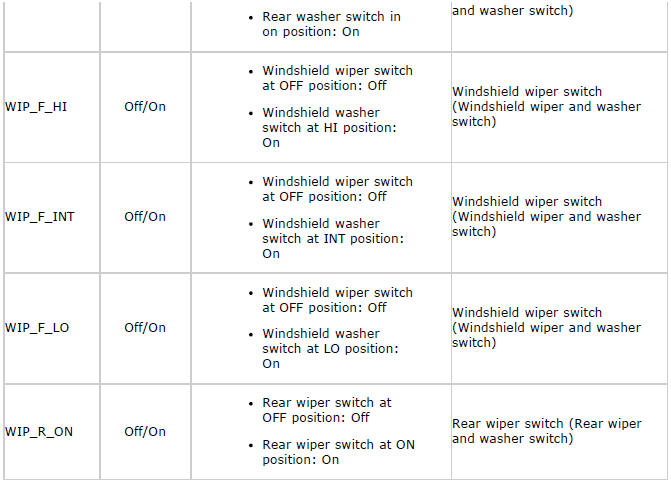 READ NEXT:
NOTE: All DTCs displayed in the on-board diagnostic test mode should be entered in the Audio Repair Order Form. 1. Turn the ignition switch to the ACC or ON position. 2. Turn the center panel u
NOTE: "iPod" is a registered trademark of Apple Inc. in the United States and other countries. DTC: 28:Er01, 28:Er09 NOTE: "iPod" is a registered trademark of Apple Inc. in the United States and
LCD Inspection 1. Turn the ignition switch to the ACC or ON position. 2. Turn the center panel unit power to on. 3. While pressing the POWER/VOLUME switch, simultaneously press the TUNE/TRACK UP sw
SEE MORE:
Main Relay Operation Inspection 1. Verify that the main relay clicks when the ignition switch is turned to the ON position, then off. If there is no operation sound, inspect the following: Main relay (See RELAY INSPECTION). Wiring harness and connector between battery and main relay terminal
REAR SUSPENSION LOCATION INDEX Rear shock absorber (See REAR SHOCK ABSORBER REMOVAL/INSTALLATION.) (See REAR SHOCK ABSORBER INSPECTION.) (See REAR SHOCK ABSORBER DISPOSAL.) Rear coil spring (See REAR COIL SPRING REMOVAL/INSTALLATION.) Torsion beam axle (See TORSION BEAM AXLE R
© 2016-2023 Copyright www.ma2auto.com