Mazda 2: Symptom Troubleshooting
Troubleshooting Index
Use the chart below to verify the symptoms of the trouble in order to diagnose the appropriate area.

AIR BAG SYSTEM WIRING DIAGRAM (SYMPTOM TROUBLESHOOTING)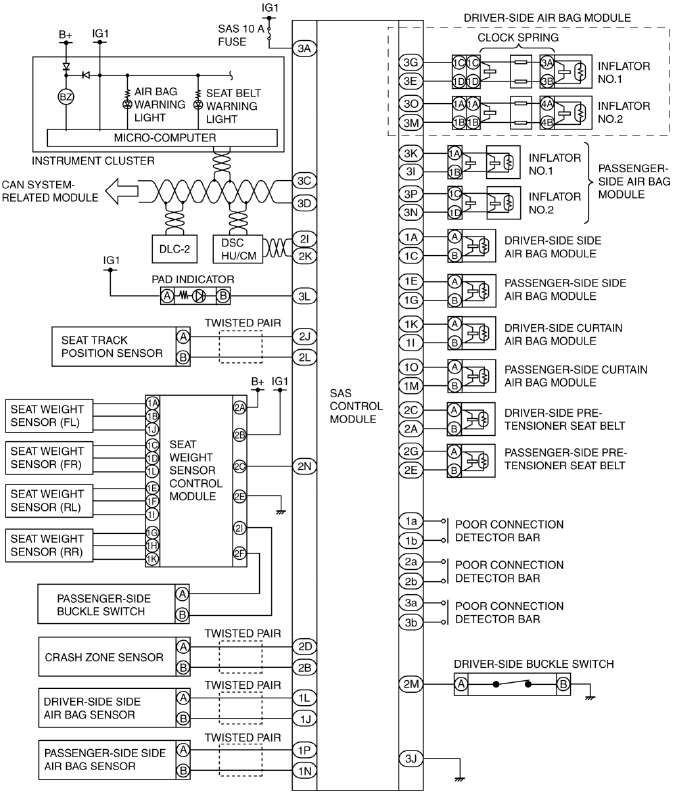 NO.1 AIR BAG SYSTEM WARNING LIGHT DOES NOT ILLUMINATE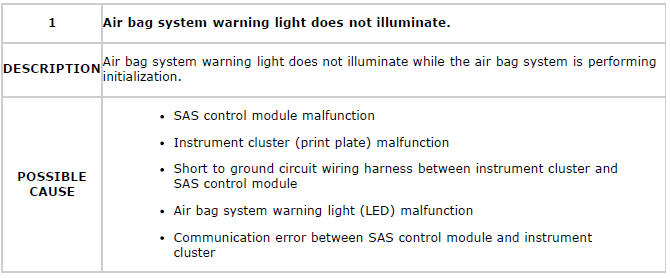 Diagnostic Procedure
When performing an asterisked (*) troubleshooting inspection, shake the wiring harness and connectors while doing the inspection to discover whether poor contact points are the cause of any intermittent malfunction. If there is a problem, check to make sure connectors, terminals and wiring harness are connected correctly and undamaged.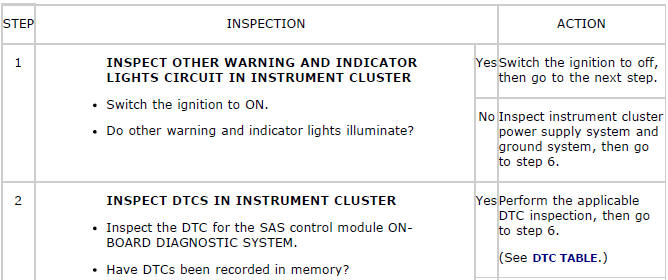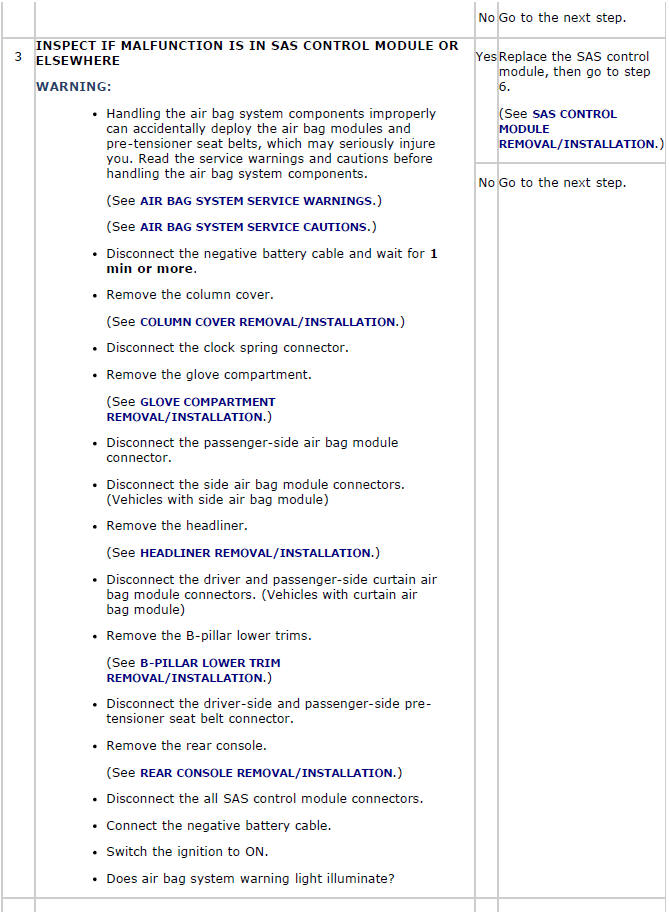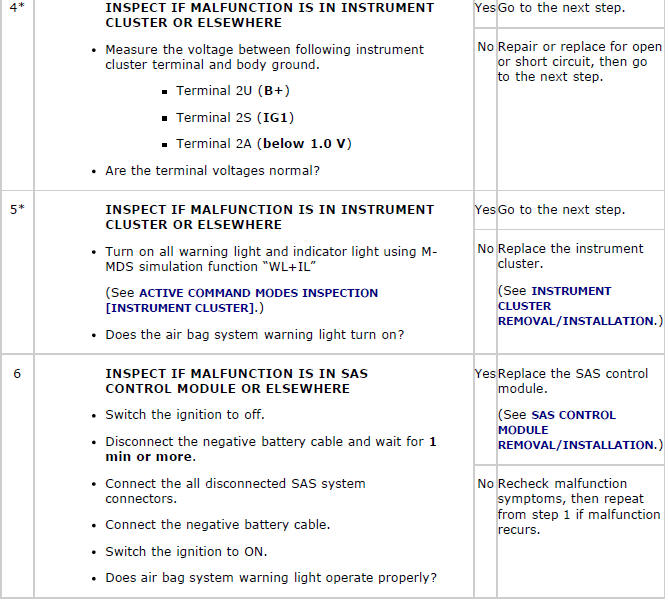 NO.2 AIR BAG SYSTEM WARNING LIGHT IS ILLUMINATED ALL THE TIME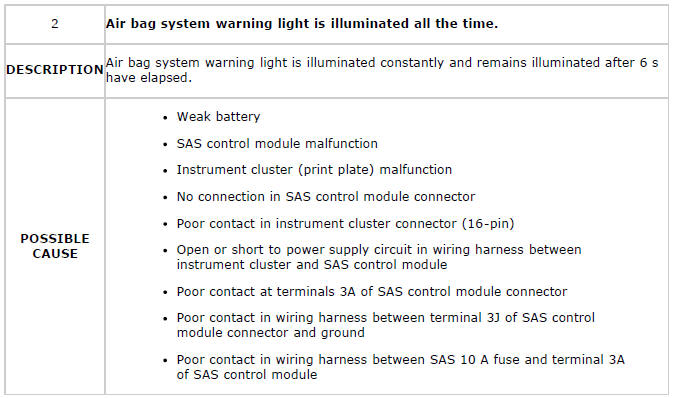 System Wiring Diagram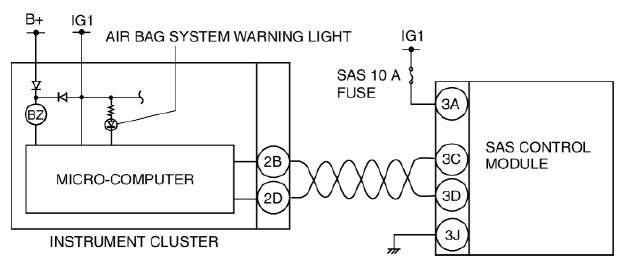 Diagnostic Procedure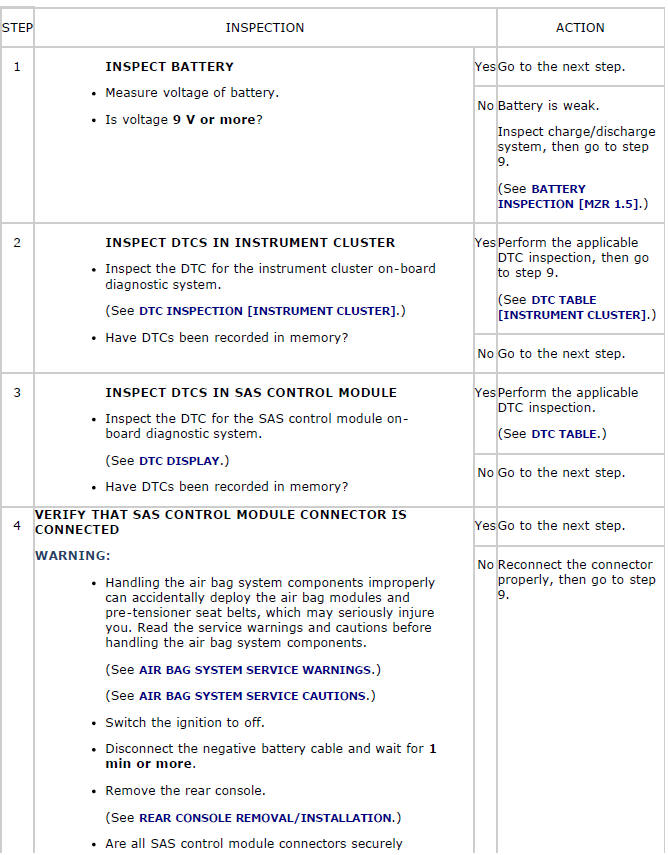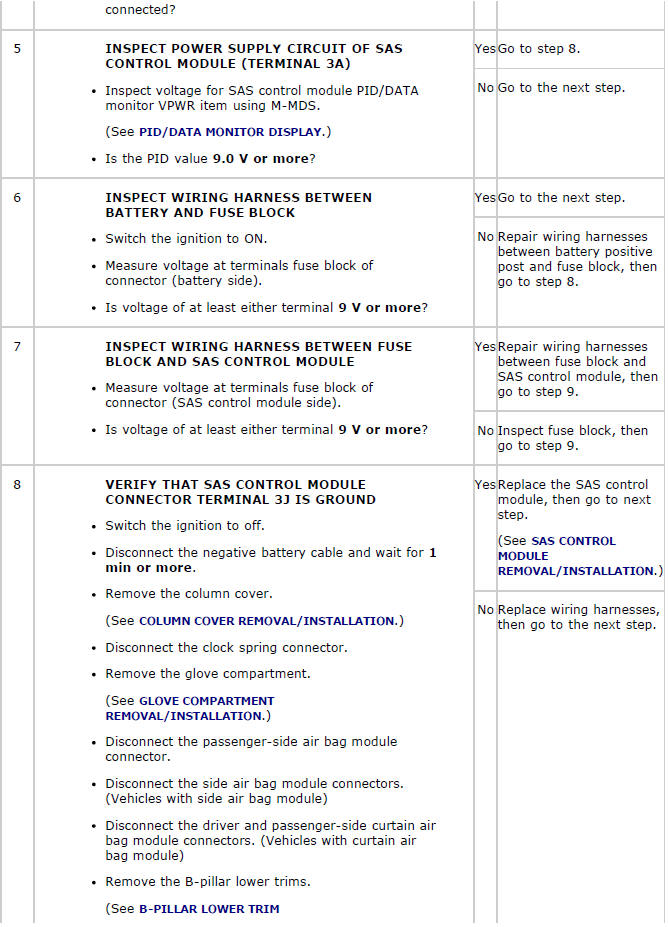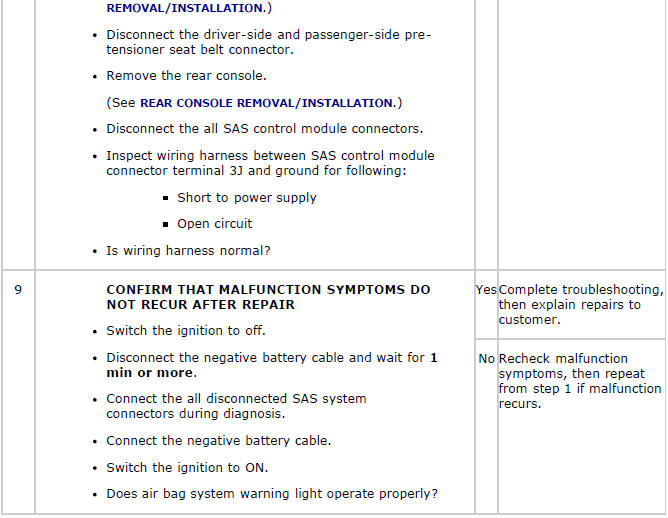 READ NEXT:
Curtain air bag module (See CURTAIN AIR BAG MODULE REMOVAL/INSTALLATION.) (See AIR BAG MODULE AND PRE-TENSIONER SEAT BELT DEPLOYMENT PROCEDURES.) Driver-side air bag module (See DRIVE
DRIVER-SIDE AIR BAG MODULE REMOVAL/INSTALLATION WARNING: Handling the air bag module improperly can accidentally deploy the air bag module, which may seriously injure you. Read the air bag system
SIDE AIR BAG MODULE REMOVAL/INSTALLATION WARNING: Handling the air bag module improperly can accidentally operate (deploy) the air bag module, which may seriously injure you. Read the air bag sys
SEE MORE:
WARNING Always adjust the audio while the vehicle is stopped: Do not adjust the audio control switches while driving the vehicle. Adjusting the audio while driving the vehicle is dangerous as it could distract your attention from the vehicle operation which could lead to a serious acciden
1. Multipath Noise Signals from an FM transmitter are a high frequency and similar to beams of light because they do not bend around corners, but they do reflect. Since FM signals can be reflected by obstructions, it is possible to receive both the direct signal and the reflected signal a
© 2016-2023 Copyright www.ma2auto.com