Mazda 2: DTC B10FD:11/B10FD:13/B10FD:87/B10FD:96
System Malfunction Location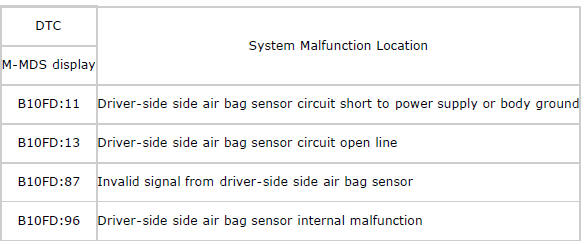 Detection Condition
WARNING:
Detection conditions are for understanding the DTC outline before performing an inspection. Performing an inspection according to only the detection conditions may cause injury due to an operating error, or damage the system. When performing an inspection, always follow the inspection procedure.
Wiring harness between the driver-side side air bag sensor and SAS control module has a malfunction.
Driver-side side air bag sensor has a malfunction.
Possible Causes
Driver-side side air bag sensor connector malfunction
Open or short circuit in the wiring harness between the driver-side side air bag sensor and SAS control module
Driver-side side air bag sensor malfunction
SAS control module malfunction
System Wiring Diagram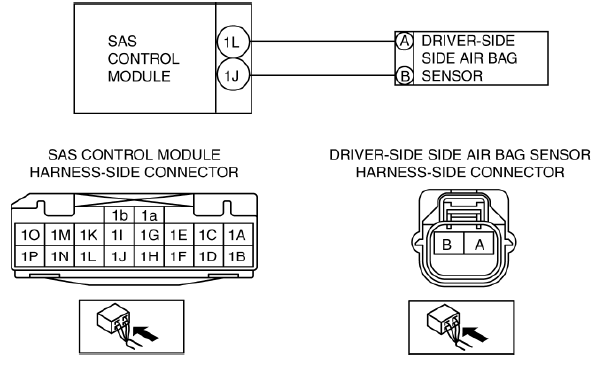 Diagnostic Procedure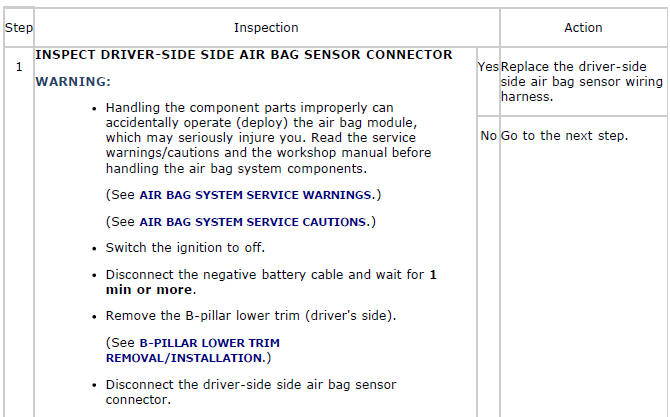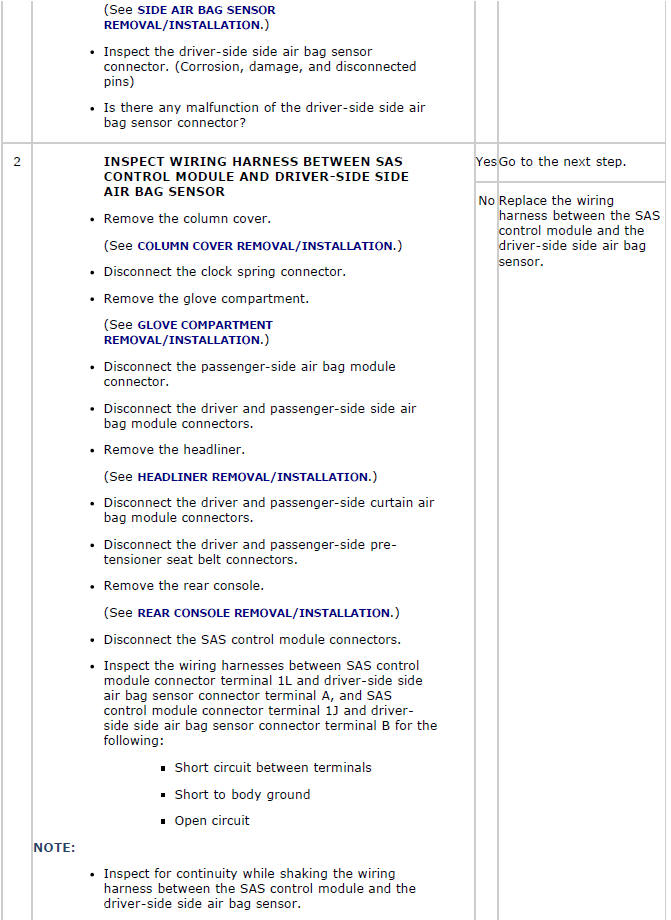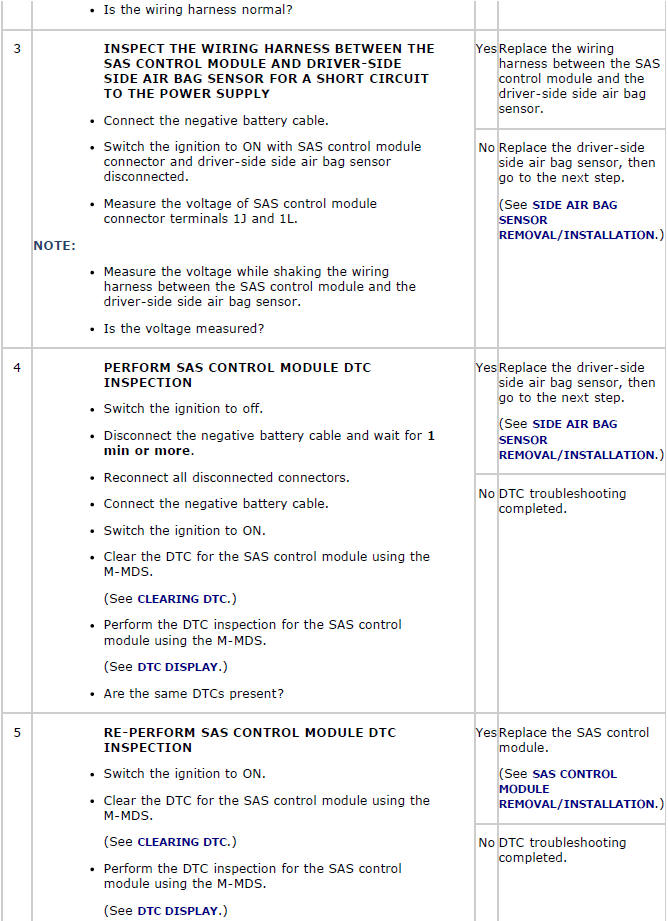 DTC B10FD:55/B10FE:55
System Malfunction Location

Detection Condition
WARNING:
Detection conditions are for understanding the DTC outline before performing an inspection. Performing an inspection according to only the detection conditions may cause injury due to an operating error, or damage the system. When performing an inspection, always follow the inspection procedure.
SAS control module configuration setting has not been done correctly
Possible Causes
SAS control module configuration setting not implemented
SAS control module configuration setting invalid
SAS control module malfunction
Diagnostic Procedure

READ NEXT:
System Malfunction Location Detection Condition WARNING: Detection conditions are for understanding the DTC outline before performing an inspection. Performing an inspection according to only th
System Malfunction Location Detection Condition WARNING: Detection conditions are for understanding the DTC outline before performing an inspection. Performing an inspection according to only th
System Malfunction Location Detection Condition WARNING: Detection conditions are for understanding the DTC outline before performing an inspection. Performing an inspection according to only th
SEE MORE:
Confirm trouble symptom using the following diagnostic index, then go to appropriate troubleshooting chart. Diagnostic Index CONTROL SYSTEM DEVICE AND CONTROL RELATIONSHIP CHART
Instrument Cluster varies depending on model and specifi cations. Warning/Indicator lights will appear in any of the highlighted areas Warning Lights These lights turn on or fl ash to notify the user of the system operation status or a system malfunction. *1 The light turns on whe
© 2016-2023 Copyright www.ma2auto.com