Mazda 2: Identification Number Locations
Vehicle Identification Number (VIN)
The VIN marking position is located on the floor on the front passenger-side.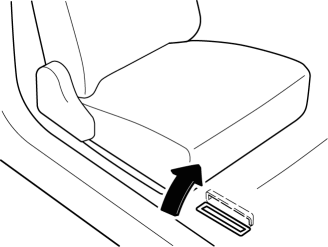 If the VIN plate is adhered to the dashboard, it is located in the position shown in the figure.
Engine Identification Number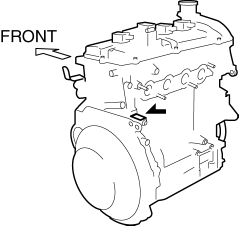 SAE Standards
In accordance with new regulations, SAE (Society of Automotive Engineers) standard names and abbreviations are now used in this manual. The table below lists the names and abbreviations that have been used in Mazda manuals up to now and their SAE equivalents.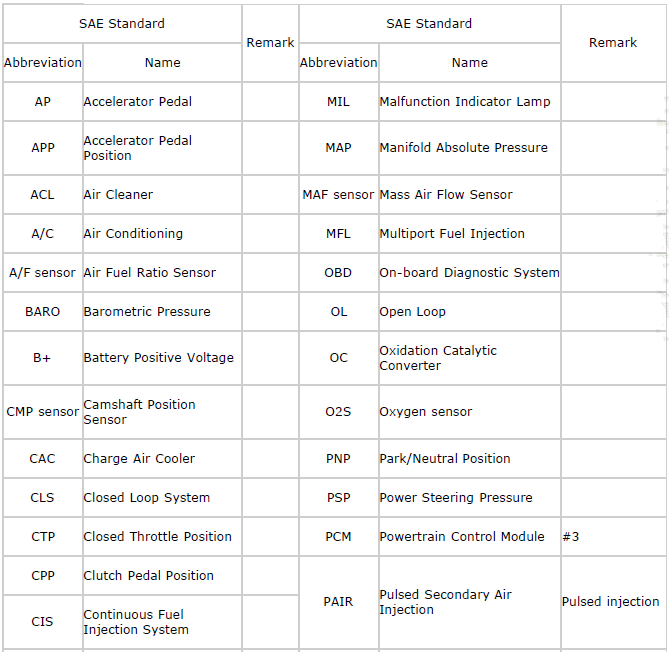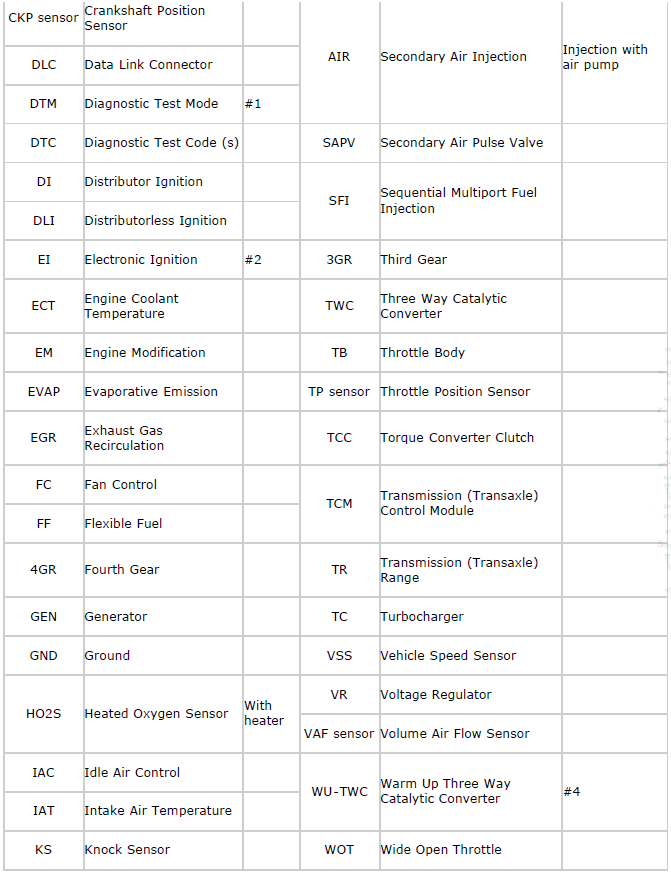 #1: Diagnostic trouble codes depend on the diagnostic test mode.
#2: Controlled by the PCM
#3: Device that controls engine and powertrain
#4: Directly connected to exhaust manifold
Abbreviations



READ NEXT:
Pre-Delivery Inspection Table Exterior INSPECT and ADJUST, if necessary, the following items to specification: Glass, exterior bright metal and paint for damage Wheel lug nuts All weatherstrips fo
Scheduled Maintenance Table for U.S.A., CANADA and Puerto Rico Schedule 1: (Normal Driving Conditions) for U.S.A. The vehicle is mainly operated where none of the "unique driving conditions" apply.
SEE MORE:
AUTOMATIC TRANSAXLE CONTROL SYSTEM WIRING DIAGRAM NOTE: Only the transaxle-related information is described. FOREWORD When the customer reports a vehicle malfunction, check the malfunction indicator lamp (MIL) illuminating, O/D OFF indicator light flashing, and diagnostic trouble code (DTC)
Inspecting Coolant Level WARNING Do not use a match or live fl ame in the engine compartment. DO NOT ADD COOLANT WHEN THE ENGINE IS HOT: A hot engine is dangerous. If the engine has been running, parts of the engine compartment can become very hot. You could be burned. Carefully inspect th
© 2016-2023 Copyright www.ma2auto.com