Mazda 2: Wheel and Tire Specification
Standard tire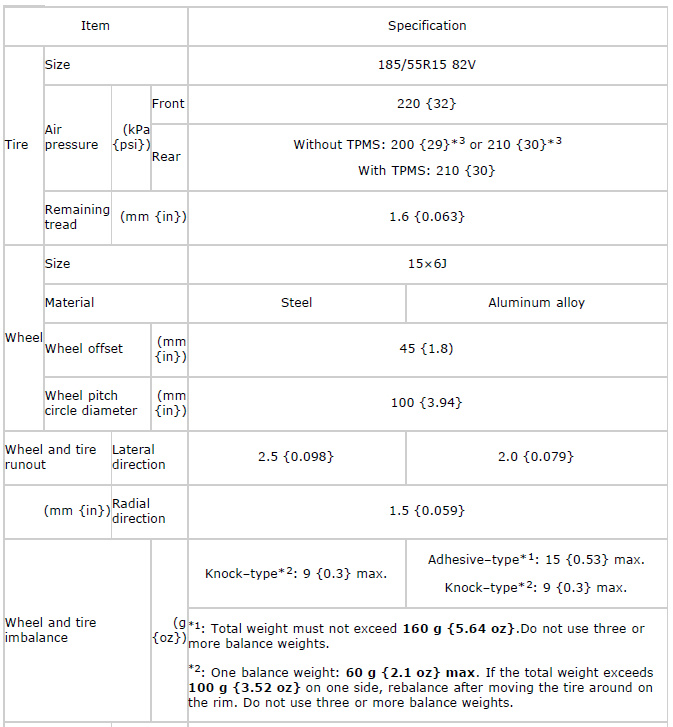 *3 Verify the tire label attached to the actual vehicle on vehicles without TPMS.
Spare tire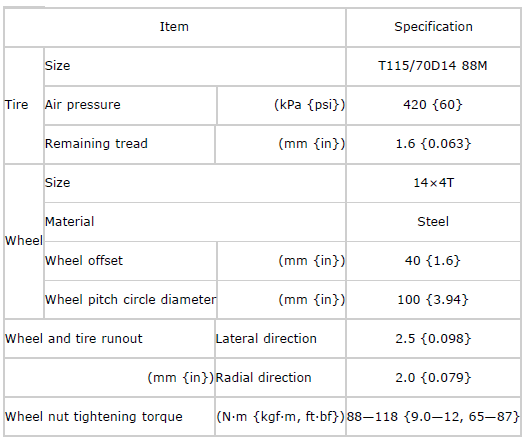 WHEEL BALANCE ADJUSTMENT (ALUMINUM ALLOY WHEEL)
CAUTION:
Adhesive-type Balance Weight (Outer)
1. Remove the old balance weight from the wheel.
2. Remove the double-sided adhesive tape remaining on the wheel, then clean and degrease the bonding area.
3. Set the wheel on a wheel balancer, measure the amount of unbalance and the position with the mode set for knock-type balance weight.
4. Multiply the amount of unbalance by 1.6 to obtain the balance weight value.
5. Select a balance weight closest to the weight value and attach the balance weight on the position (outer) indicated by the wheel balancer.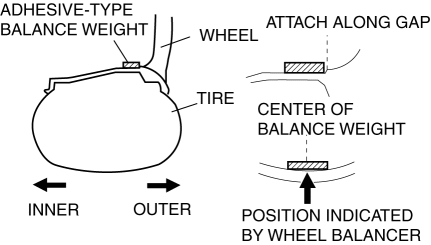 Example calculation of balance weight value
Indicated amount of unbalance: 23 g {0.81 oz}
23 g {0.81 oz}

READ NEXT:
© 2016-2023 Copyright www.ma2auto.com